Playing games in the gadgets like smart phones and tablets has become extremely popular now and it is no doubt a very good friend in leisure for most of the young men and women now. Therefore, there should be no stopping in playing video games at the time of holidays also specially if there are lots of good new games to play. On various occasions some games become just appropriate to play. Some of these games are stated below.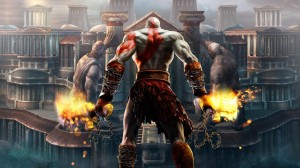 Animal Crossing is one of them. This game is extremely engaging and one can feel kind of addiction to it. It's a game which actually relates to some of the cartoon characters. One can play this game with his friends also. You need to have a Wii to play this game. If you are alone at your home on the New Year evening this can be a wonderful companion for you.
There are a lot of people who like to play Mario games. Well, in that case, Mario Cart can be a very good option for you. This game can be a perfect option for the people who are amateur gamer. There is action among the cartoons. There will the presence of shells. There will be number of essays what the players have to unlock by winning one after another. This game is also extremely engaging. In your leisure on the New Year evening this can be one of the best games to play.
Minecraft can be another extremely entertaining game which you can go for. This is an extremely engaging action game for the teenagers. The control of this game is extremely easy and that makes the game much more interesting. In this game one has to create a mine craft and then has to kill the enemies. One can spend hours after hours playing this game as this game has many rounds.
Dance Central is another wonderful option among the New Year games. If some of your friends have come at your home and they love to dance, this game can be absolutely appropriate. In this game the player has to show various dance styles. This game is extremely engaging. This game is a good option for the game lovers who do not like action games that much.
Bejeweled Blitz can be another very good option to play. This is actually a puzzle game. If you need to stay alone at home on the New Year evening this game can entertain you for a long time. In this game you have to match the signs to eliminate them. In any situation when you feel bore this game can help you to get entertained and spend your time.
On the evening of the New Year, if you can spend your time with your family or friends, that can be extremely god for sure. Well, in case you are alone and not having an enjoyable time at home, these games can become a very good companion for you to enjoy a New Year perfectly.