Delhi has several nice places of interest for tourists and residents alike. You can see people spending a refreshing evening time at the India Gate which costs nothing or thronging to Fun and Food entry feecounter for tickets for their whole family or friends. Some like to explore the city alone, some with their special ones, while many party hard with their closely-knitted groups. Delhi is more than a tourist destination at times; it is a thrilling mega-cruise that offers all wonders of an urban world.
Delhi is an evergreen destination for everyone in India. Being the capital of the country, it enjoys being the center of political and administrative divisions. It hosts the parliament houses and commands a lot of cultural and historical significance. Even throughout the history, Delhi has been an important city. When the equations of political classes and ruling classes started shifting and Kolkata a vulnerable power center, Delhi emerged as the new axis for the rulers of the past. The city has gone through a number of changes from time to time and destroyed by invaders many a times in the distant past, but today it is a strong city which is seen as a global place for the population of the world. People from all corners of the world, and not just India arrive here in large numbers and stay here for longer periods of time. Tourists have enjoyed staying in cities like Mumbai and Delhi for longer times as the these cities are two of the most developing places in the entire country. Delhi is well-connected to all means of communication and its wide avenues are sure a charm to overwhelm any visitor. Flyovers running from place to place, shopping malls offering the latest gadgets and fashion, cineplexes providing ample space for recreation — all these aspects make this city win the hearts of many, especially the youth.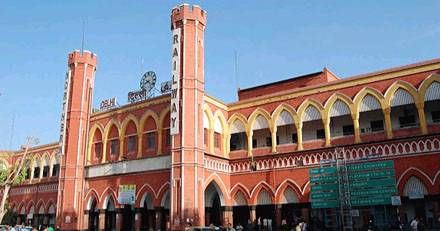 As global the cosmopolitan setting of Delhi as a city is, so interesting its other sides are. If you walk through the lanes of Old Delhi, the old buildings, the historic places, and streets would make you feel as if you are strolling through the 70s and 80s. It can make you nostalgic in no time and you can immediately sense how once the world of your elders might have looked like. Again, if you take a recce of the heritage places of the city, such as the India Gate and the Qutub Minar, you would see the glory and pride of the yesteryears still carefully preserved. All such things make Delhi a city worth your experience.
Then there is another face of Delhi that is completely modern. It has entertainment hubs, amusement parks, several theme based zones that look like a grand carnival in themselves. To name a few, you can check out Kingdom of Dreams which is in Gurgaon, Adventure Island in Rohini, some nice water parks spread all through the city, etc. Finding fun in Delhiis the easiest part of any holiday plan. Whichever part of Delhi you make your stay in, you find some entertainment and recreation spot for certain. As the weekend draws and offices close, you would see the town going to their Friday fun which goes on till Sunday. You can enjoy your time at many places — pubs, restaurants, fine dining places, Italian food joints, spas, bowling lounges — you name it. To fully relish the fun factor and experience the best of Delhi spend a couple of weeks and explore the places one by one and you would always want to return to this happening city every vacation time.
Dimpy Roy
Dimpy Roy is a travel writer working with an Online Travel Guide. She guides travelers to various resources where they can find best things to do in Delhi and choose the best one as per their interest.