Most of us probably move a number of times throughout our life, but the warm feelings about our nursery will forever linger in our memory. Regardless of their age, every child deserves its own separate room.
It's also advisable for child's individual development and their future that their parents try and make this happen. Still, any sterile looking place is most definitely not recommended. Kids' kingdom needs special setting and elements of functionality. Keep on reading to find out how to carry out such a project.
Sleeping station: Where and how
It is true for every human being that sufficient amount of sleep is necessary for retention of health and strength. This is particularly applied to the young ones. If you have a little baby in the house, settling a solid sleeping routine is vital for its growth and overall development. Having this in mind, the baby's crib should be positioned so that it's at a secure distance from the room entrance, window or any draughty crevice, as that spot would be the warmest.
When there is more than one little kid in the room, bunk bed is a functional suggestion that occupies a small portion of the room. This installation will help in the bonding process, and their social skills will grow with role plays and daily interaction. Naturally, when they're a bit older and more independent, make it into two single beds.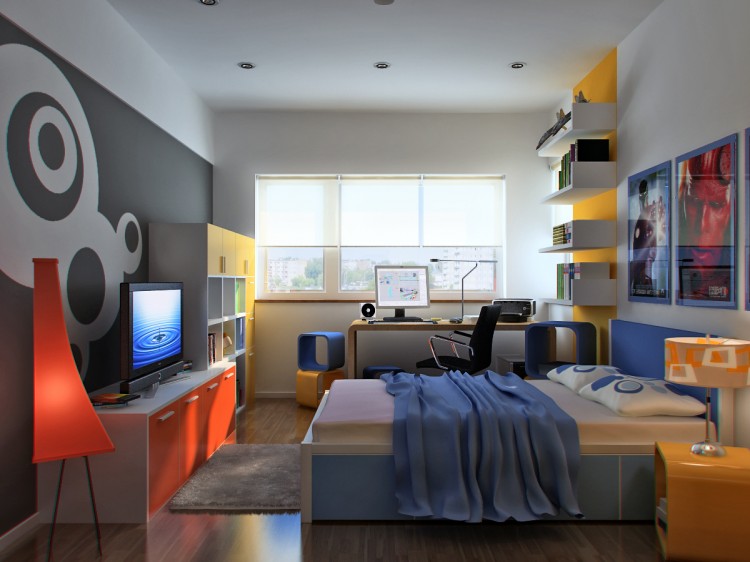 Illumination
Developing children benefit tremendously from sunlight which provides them with vitamin D and prevents near-sightedness, the studies show. Put fake lights aside and focus on the insurance of natural light illumination for the youngsters' room. A popular and efficient solution is the fitting of roof windows if the standard ones can't provide enough light.
Since roof windows are not reachable by the little ones, they present a sound safety option. If you make a decision to obtain them, make sure to get acquainted with the features of the best techniques out there. For example, the widely known benefits of double glazing are accomplished with the two-panel structure and an extra layer of air in between. This ingenious yet simple method reduces outside noise, maintains the temperature, it conserves energy and cuts on expenses, we learn from Perth-based specialists for double glazed windows.
The Appropriation of Space
Children may not be millionaires, but they sure have lots of stuff of their own, which includes a mountain of toys, clothes and other knick-knacks. This should advise you to carefully consider and plan the selection and purchase of chests, closets and containers for an easy storage of their possessions. Large pieces are nice, but note they should be easy to reach and fully operational.
Some parents prefer to have separating sections inside the closet such as shelves or hanging rails to prevent their children from reaching it. Alternatively, you can install a storage space under the bed or somewhere near to the ground to let the kids manoeuvre with the allowed objects.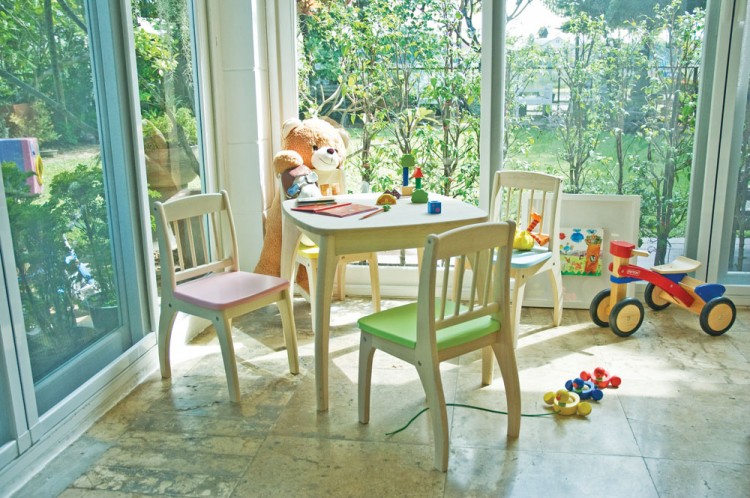 Where to Read and Write: Study Nooks
When the little munchkins reach the school age, the classroom becomes a major part of their life. Firstly, they'll need a decent writing station with an appropriate adjustable lamp. When it comes to table's position, window facing can steal away child's focus. Instead, set it at 90 degrees angle to the window. This one works for the adults who use their desks, and the trick can be applied to kid's rooms as well.
Chairs are an inextricable component of the setting, playing a great part in the health of your child's neck and spine. If you go cheap with them, it may cause the lasting adverse effect on their posture and whole body. Therefore, pick a good ergonomic model to insure well-being and studying comfort for your schoolchildren.
Now that we have you equipped with useful tips on how to update your kids' room, why wait, start renovating!