Sometimes you find yourself wanting a smartphone that is not entirely brand-new but better than your old phone. And there is no harm in buying a used smartphone if the need arises. But buying a used smartphone requires more things to be taken into consideration unlike when it comes to a new one and it isn't a bad idea in selling your old phone on places that buy used phones. Also, as a used smartphone needs more care and attention, so the things that you must consider while buying it are listed below. Have a look, and go for it!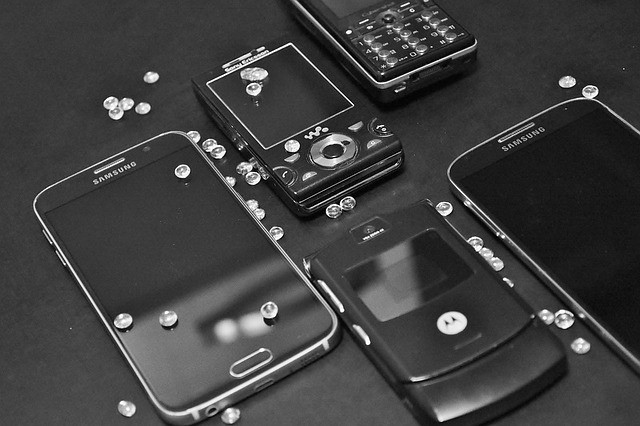 1. Find the Right Deal
It is important to get the proper deal for what you'll be buying. Always explore your options when you are looking for a secondhand phone online. Although it saves you a lot of money, beware that you might just end up with something you shouldn't have paid so much for. Look through the options that are available on the websites that sell used phones, and there you can ensure whether or not you have the kind of deal that suits you. Make sure the deal is going to offer exactly as promised. Only then go ahead with the next step.
2. Compare the Prices
Once you've found your perfect deal and the right seller, the next thing to do is compare the prices of the phone with those of other sellers. You might get all your amenities in a phone that costs lesser, or you might find some glitches with a phone that costs a lot. It is important to compare the prices and gather feedback of other buyers on that website, because that is the only way to ensure that you don't end up buying a phone that isn't worth the money you paid in the first place.
3. Beware of Online Scams
The internet is filled with innumerable scam artists. You have to be careful which website you are choosing to buy the used phone from. Many people do not specify the defects and problems with the phone when they make their ads, and in the end after they've sold the phone, numerous problems start to come to light, ultimately telling you that you've gotten scammed. Always ensure that you've found the right seller, and be completely aware of scams by cross checking everything.
4. Make the Deal in Person
This is the most important part once you've decided to buy the phone. Meet in person instead of having your phone shipped to you. This way you can ensure that you are paying for exactly what you're buying. When you make the deal in person, you know that you aren't paying beforehand. Sometimes websites require you to pay upfront, and that makes it trickier to trust the seller. In person it becomes much simpler to deal.
5. Check Before You Buy
Once you meet the seller in person, you must inspect the phone for any defects or faults that might not have been visible enough in the pictures. Before you pay for the phone, check if the battery (if accessible) is intact, whether the sim card slot is proper, if there are any problems with starting and shutting down the phone etc. Make sure to check as many things as you can while buying the phone, although you can't exactly check each and every thing. Focus on the basics at least before you pay.
6. Negotiate the Price
Lastly, if you've found any issues with the phone or if it doesn't meet your requirements, negotiate the price with the seller if possible. You can always take your chances with the price, so don't pass up on the opportunity to negotiate so that you are able to save more money on this transaction. If the buyer is open to it, do go ahead and tally the prices according to what you need.
When you consider all the above factors, you surely would have no trouble buying a used phone.