Shirts outright a man's wardrobe. Different style of shirts are in trend nowadays and are well donned by the men. Every man required a shirt which complements him on each occasion, therefore you should own a right kind of shirt.
Shirts are common apparel for men, So a man should have atleast few shirts in his wardrobe.
Being in fashion with suitable shirt you should have proper fit and right style.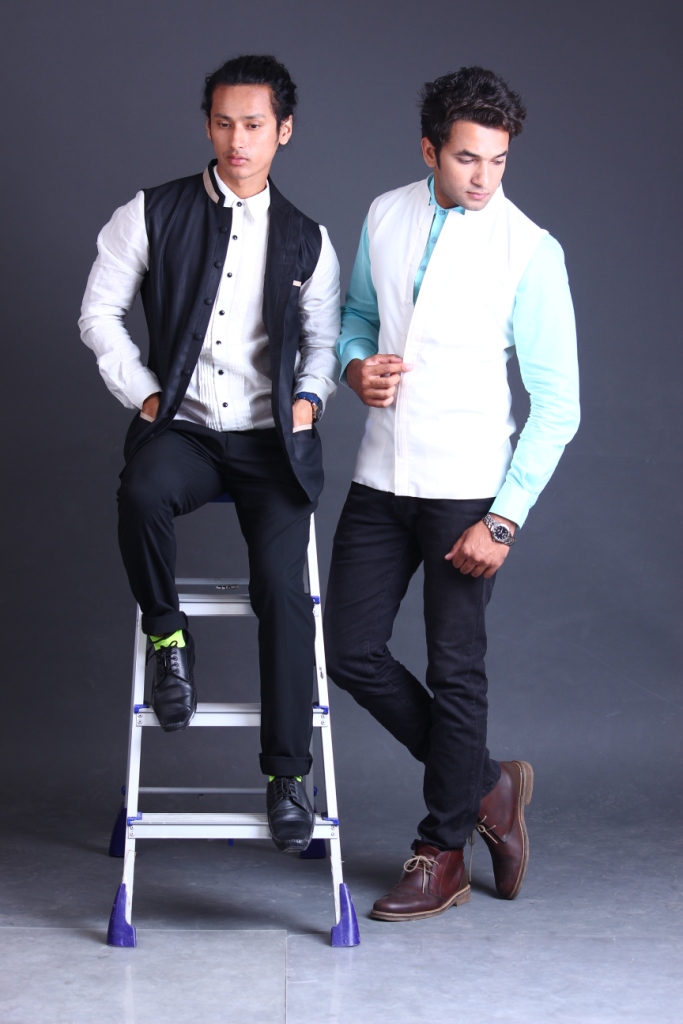 Here is the list of shirts that every man must own:
1  Formal Shirt
A formal shirt is which you must need in your closet. You always required a formal shirt for your business meet or if you are working in office, You also require formal shirts for the occasions such as a special dinner, a fancy party or a wedding.
A formal shirts usually paired up with formal trousers with a tie or bow. You can choose a formal shirt available in different varieties, but most common are plain white and striped shirts. Another name of formal shirts are dress shirts.
2  Casual Shirt
You crave a casual shirt when relaxing after work or during the weekends. A casual shirt always looks cool, whether you are in a casual party, a picnic, a long drive or a relaxing walk. You can also wear it with a sport coat or blazer to complete the chic look.
You can also include a basic T-shirt or a fun T-shirt to complete your casual look.
3  Checkered Shirt
Checkered shirts can spice up your closet. Checkered shirts are suitably go with the suit & tie look, whereas at the same time it can be the right choice for picnic & other occasion.
There are varieties in checkered shirts you can go with from graph check to gingham, Tattersall to tartan. The best thing about checkered shirts that they can be play down or wacky as each individual wants.
4  Denim Shirt
A denim shirt is hard to beat and its elegance will only get better with pace and affection. Your closet essentially needs a denim shirt which you can pair up with a light or dark denim jeans.
Denim shirts are trendy and gives you a rough look for the fuzzy occasion.
5  Linen Shirt
The linen shirt suits for various environments. They will give you a classy look and are suitable for both casual meets and weekend formats. Linen shirts are made up of ultra thin material and even looks snazzy when wrinkled.
Depending upon your dressing style, Linen shirts will give you a trendy look. If tucked in and button up completely, this shirt might be convenient for any casual events. If un-tucked with the sleeves rolled up, that might be perfect for the holidays.
Looking up for some crazy fashion goals? Don't forget to stumble upon http://www.pin2wheel.com/ for some serious men's wear staples!