If you are not having enough time to travel or don't feel like going out of your home and visit a salon, but still need to have facial done and feels like having a massage, pedicure, manicure or haircut etc, then salon at home services is the answer to your prayer. Salon at home services are available these days more than you can count of on your fingers and they come with many benefits and advantages your way. With salon at home services, saves your time in travelling, pamper you at the comfort of your home, office etc.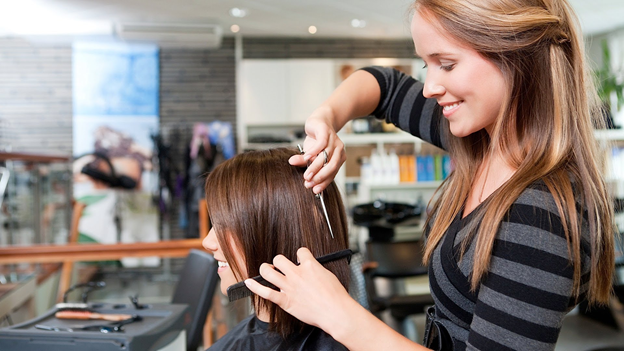 Saves Time:
Be it housewife, working woman or a mother, you have a tight schedule at times and not much time left for you to step out of the house or refreshment office room, and simultaneously have to finish multitasking, some work at home, and then, salon at-home services help you save from all these worries. You save time and you can finish your work. You do not need to step out and waste your time waiting for your turn to come at the salon lounge.
Professional beauticians will be at your doorstep. With at home salon services, no need to go out, face, and stuck with the hectic traffic. Salon at home is indeed a time saver.
Easy Appointment:
Salon at home services from UrbanClap are easy for appointments as you can make appointments on their website or you can easily download their App and book an appointment through that from anywhere. In addition, they come with quick and user-friendly process of booking the appointment that anyone can do it easily.
These websites, online portals and Apps have options to select the budgets of the services. Therefore, all you have to do is select the budget and the services you look for, date and time at your location, sit back, and pampered.
Comfort Zone:
Being pampered in your comfort zone is the best thing you can get from salon at home services. You can comfortably groom yourself with the help of these beauty professionals at your home. They carry with them all the necessary equipment for all your needs example massage, hair colouring, threading, pedicure, manicure, bleaching, hair, facial, waxing, etc and make you look elegant and charming without having to visit the salon.
You can dress in your pajamas or sweat pants, watch TV, read a book or relax lazily while being pampered with all the beauty treatments.
Varieties of Services at One Place:
Thanks to salon at home services, you can get all the services and treatments at one place without having to run around from one corner to another for different treatments. In the comfort of your home you can get your hair, massage, threading, pedicure, manicure, mehndi, bleaching, bridal makeovers, spas etc done. You can select all these services and options while booking your appointment.
You can also pamper along with your friends or family members, exchanging ideas and suggestions, which you do have time and place to do so in a parlour. The beauticians and the therapists will not be in a hurry to complete your treatments unlike at the parlour where they have to attend to other appointments and hence, salon at home services give you complete concentrated attention.
After Service:
Many a times, when you are done with the services at the salon, you get discomfort after a particular treatment such as oil massage, body scrubs, waxing etc making you feel sticky and unruly. However, with salon at home services you can ditch these discomforts and benefitted by such services.
Example, your hair will not get messy on your way back because of the wind since you do not have to travel after the treatment. Bridal makeovers will be more comfortable since you do not have to tackle and hassle with the problem of travelling back and forth to the salon.
Conclusion
You go to a salon to relax and pamper yourself from your hectic schedule but you rarely get those. With all these benefits coming your way with salon at home services, you can start using these services by going ahead with an appointment and start pampering yourself at your comfort zone.