We live in a conservative society, PERIOD!! Yes, no matter how fashion forward, we claim ourselves to be, we still have some deep installed roots that teach us to look respectable in front of our elders. We like to experiment with our dressing styles and somehow don't like to be left behind when it comes to the latest fashion trends. All those spaghetti tops and tube tops entice us to wear them with confidence, but the newness of them, with so much skin showing does stop us from trying too. This is where SHRUGS come to our rescue; wear whatever you want to wear with the same confidence as these shrugs will instill a newer confidence in you.
While looking at the fashion trends and latest styles, I always wonder why some people are not able to carry a piece of garment as others do. And then the simple thought clears up my quest and that is the body type. The women dress which might suit a tall, slender figure might not be that appropriate for a curvaceous one and vice versa. And just because of this ugly truth, many women are not able to do justice with their silhouettes and attires. Well, whatever may be the reason, nothing should stop a woman from being stylish and fashionable in public. A lady has got the fundamental right to live fashionably, she should never lay back just because she is overweight or she is pregnant, or for any other reason. With my personal experience, I can say that the more we dress up, the more confidence we gain when we step out in public and so it is really important to dress fashionably in the latest trendy styles.
But by saying this, I do not intend to say that we should not pay attention to our body types and should don up anything that comes in front or we watch on our favourite celebrities. Things need to match up with our style and attitude and should offer a flawless look which brings us appreciations rather than any comments or distractions. And for such a style icon, we need to focus on a few tips and tricks while we dress up. To make a woman look beautiful and gorgeous, there are a number of cover-ups which she can use up as I feel that baring all is not the only way to look sensuous and feminine. Stoles, shawls, shrugs, and jackets are all meant to grace up the beauty of the main apparels and not to make you feel that you are not worth wearing sought after women dresses on its own. So, today my objective of writing is all about shrugs for women that can be used to accentuate her silhouette and make her feel like a fashionista even when she is all covered up. Learn how a simple piece of clothing can change your entire look in this write-up.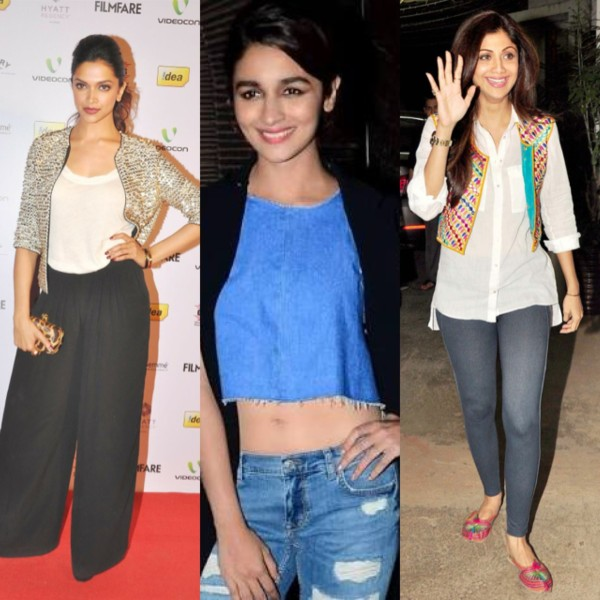 WHAT ARE SHRUGS
Shrugs for women is one of the best garment pieces that I really adore for some situations. There are many times when we cannot wear tops like a tube, halters, spaghettis and dresses like sleeveless, cold shoulder or off shoulders in our conservative society and then these beautiful cover-ups look elegant and classy and refine the finished look. Shrugs are a close-fitting jacket or cardigan for women, which are created in a beautiful way to cover up the arms and shoulders of the lady. These are cut out at front and back and give a nice fitting over the shoulders and hide the unwanted exposed area. These do not cover more portion from the front as that of a vest but is much more tailored than a shawl. These are typically worn as the outermost layer to a costume and covers a small portion of the torso body over a top, shirt or a women dress.
HISTORY OF SHRUGS
A shrug is a fashionable clothing and is referred as either a woman's miniature jacket, a cardigan or a sweater that is open down at the front. The clothing is generally seen in winters when most of the women like to cover up their attires to avoid chilly weather. It offers an elegant and a trendy look when used as a cover up.
Shrug clothing has a very captivating history. It originally derived from everyday knitted sweaters which could be used to lock out the chilled winds of the winter season. Unlike the chick clothing, shrugs use a thicker fabric for the same purpose. Most of the time, a mix of cotton and wool is evident in shrugs online when seen during the winter season. This mixture is an excellent combination in itself that maintains a suitable insulation from the cold and an amazing thermal comfort to keep you warm from inside. These were introduced in Pakistan a few years ago when it gained the attention of the peeps as more of a fashion outfit rather than a winter cover. What started as a means to protect oneself from the chill became a rage slowly but steadily and since then there has been looking back.
And, now it is widely worn in almost all parts of the world and is no more associated with the winter season. Today the shrugs for women are available online in almost every form and in material from cotton spandex to knit and from polyester crepe to chiffon and georgette. Let us take a look at the various kinds of shrugs online which are gaining much more attention than any other form of covering apparels.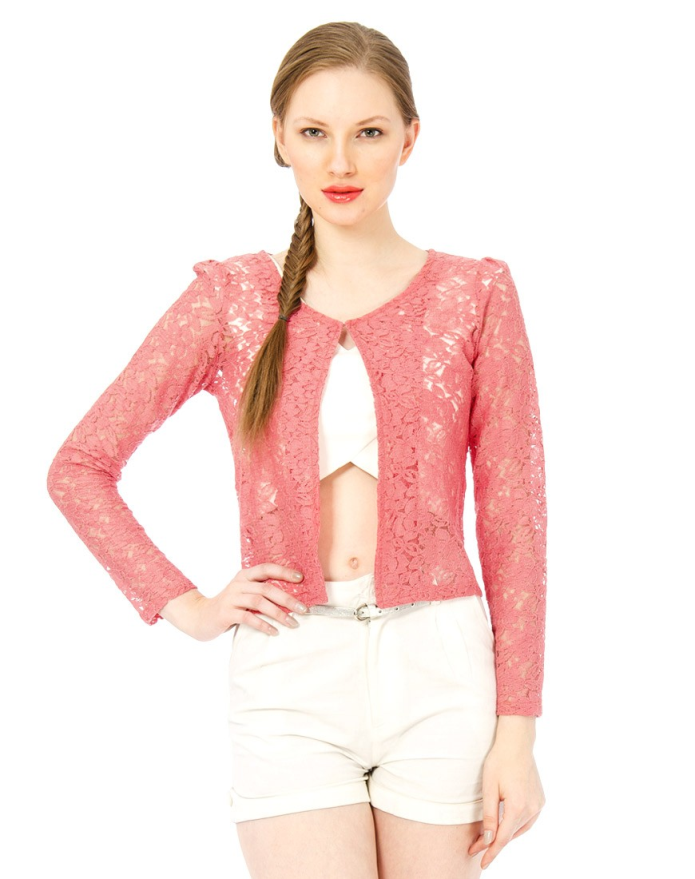 TYPES OF SHRUGS
Since women have shown their inclination towards shrugs, the manufacturers in the clothing industry have not left any stone unturned in offering a wide range of shrugs online for the women. The shrugs that are available today can be seen in many materials of fabrics and in various styles as per their length and cuts.
Net shrugs:- These are one of the newest forms of shrugs that are available to women for the summer-spring season. Made of very thin and net like material, these allow you to show off the skin in an elegant way. The materials used for such shrugs are mainly the chiffon, georgette or the embossed net which offers the contrasting effect when paired up with a base top. Net shrugs could be used over any kind of women top like camisoles, tank tops, halter styles or  even a basic tee which would allow you to have the confidence of walking on the streets while baring the skin off and still managing to cover it simultaneously. Net shrugs are sometimes offered in long lengths which allow you to wear them off over leggings to cover those shapes of thighs and butts which would be otherwise more visible. The better the net, the more graceful looks it offers.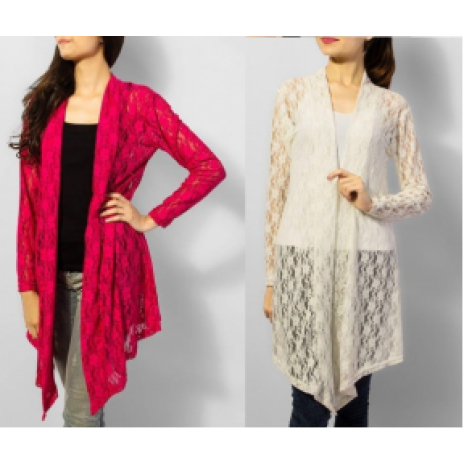 Cropped shrugs:- A cropped shrug or the short shrug is the most fashionable outfit that women of all age groups adore. These hardly have any length and ends just under the armpit or a few centimeters below. The main aim of such a shrug is to cover up the arms and shoulder area without falling off on the front chest. Such shrugs are in wide use with tube and spaghetti tops and dresses which sometimes need a covering over the shoulders for a much-sophisticated look. Such shrugs can not be used with eastern dresses and more of a complement to the western outfits.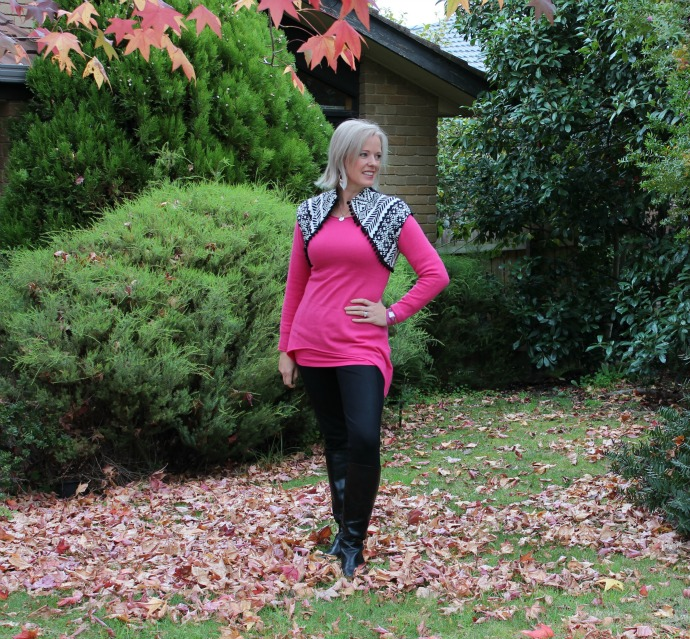 Winter shrugs:- This one is the most traditional form of shrug which gave the fashion industry a new form of apparel. The winter shrugs are the knitted shrugs for women who can get a cozy feeling in those chilly winters. With the advent of winter and summers, the changing season calls for such shrugs which cover the women from that chilled breeze of air. These are long enough to fall down till the lower back, but are open at the front and are in much thicker material like yarn or wool. These shrugs are the best suited with dresses like pencil and skater styles and even with tops and shirts which could be paired with denim and jeggings.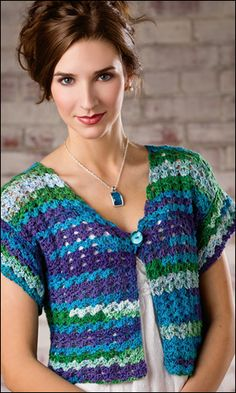 Shawl shrugs:- There are many women who feel uncomfortable in handling shawls or ponchos. For such women, a shawl shrug is a must have. It comes with a larger wrap structure with sleeves and covers the shoulder and the torso like a shawl. It may even be seen in the form of a drape which has a bit volume and flows like a shrug. The shawl shrugs are also made of thicker yarn as these are generally used in the winter season. Having a large structure, these are perfect for curvaceous bodies who can use them to hide their belly fat and even for the pregnant ladies, it is the most comfortable choice of handling the warmer clothing over them.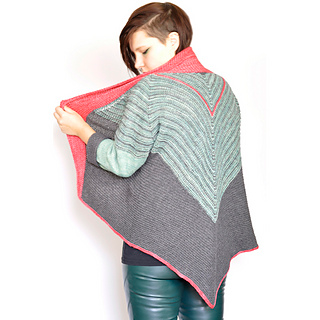 Tie-off shrugs:- the last but not least style for shrug for women is a tie-off shrug which has the length to that of a normal shrug covering until the midriff like a cropped one but is extended with two long strips of material in the front which could be tied up to create a bow or knot or be wrapped around the torso. This style of wearing the shrug is quite common in the summer season under tank and camisoles which allow her to cover her arms and shoulders from preventing sun tanning and is still able to rock the trendy colors in mix and match contrasts.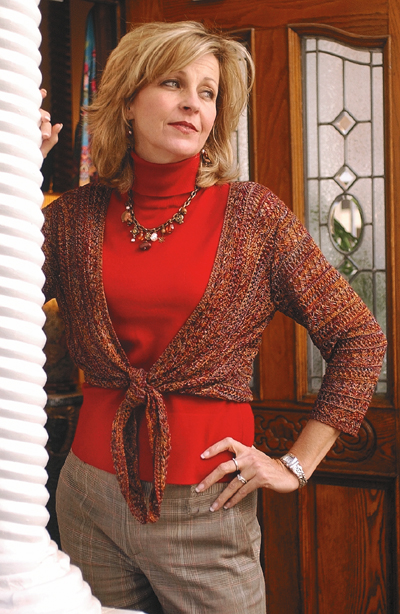 So this is a brief outline to the style of shrugs available online which could be used to style in different ways and styles. How to style them up with various forms of dresses and tops would be covered in my next blog and would throw some light on the same in detail.