Security personnel serve a much-needed role in today's busy society, and are undeserving of the negative reputation associated with the "Rent-a-Cop." The reality is: many security guards are trained law enforcement professionals and may be on the fast track to other exciting pursuits. If you're just starting your career, and are considering becoming a security guard, here are four benefits that will help make the decision a bit easier.
It's a Great Way to Test the Industry
Do you think you might want to become a cop one day? Or maybe join the military? Getting a job as a security guard is a great way to determine if the security/law enforcement industry is right for you. You can start simply by applying for entry-level positions with private security companies. These companies will often train you on the job, provide good benefits packages, and may even help you pay for school. Your job responsibilities can range from running a metal detector in an office building to patrolling retail stores while on the lookout for shoplifters.
The Job Outlook Is Good
According to the Bureau of Labor Statistics, employment of security guards is projected to grow five percent between 2014 and 2024. This positive job outlook means that becoming a security guard is one of the most stable careers you can choose to pursue. And with the increased risk of terrorist attacks and other violent criminal activity, you should have no problem finding a job in public places like airports, banks, casinos, and malls. If you see yourself remaining in the security industry long-term, you can look forward to an average wage increase of 20 percent as you move up the ladder — depending on where you live and work, of course.
It Will Help You Get into Law Enforcement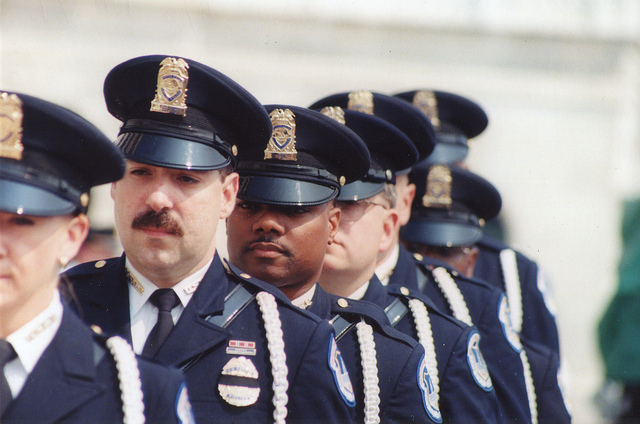 If you're certain that you want to enter the law enforcement industry, then you should definitely consider becoming a security guard. Not only does the job provide you with the necessary training — and give you a chance to obtain a PC (permit to carry a fireman) — it also prepares you for some of the hairy situations you may encounter in other security-related roles. Begin your career as a security and work for at least a few years. Once you have a few years of experience under your belt, you can branch out and become a personal bodyguard, private investigator, or police officer.
It's a Great Second Career
The stability of security work makes it perfect for retired military and policemen who want a job that's less rigorous than what they're used to. Consider this for your future also. Even if you begin your career as a security guard and move up to another position, you can always return to the respected role after you reach retirement age. At this point, you'll have plenty of experience and probably many connections in the industry. You can easily opt for a job in a small office building, industrial setting, or residential community.
Becoming a security guard has a number of benefits. Make it your career and experience them for yourself.