It is safe to say that business owners of any scale are familiar with CRM solutions. The popularity of cloud-based solutions are consistently rising, as CRM solutions are capable of transforming the way companies run their businesses and increasing revenue by a whopping 41%. Still, a huge number of small and medium businesses have a deep-rooted fear that CRM implementation will not help them achieve their business objectives. In order to get rid of all the prejudice, let's take a closer look at all the most typical myths of CRM deployment: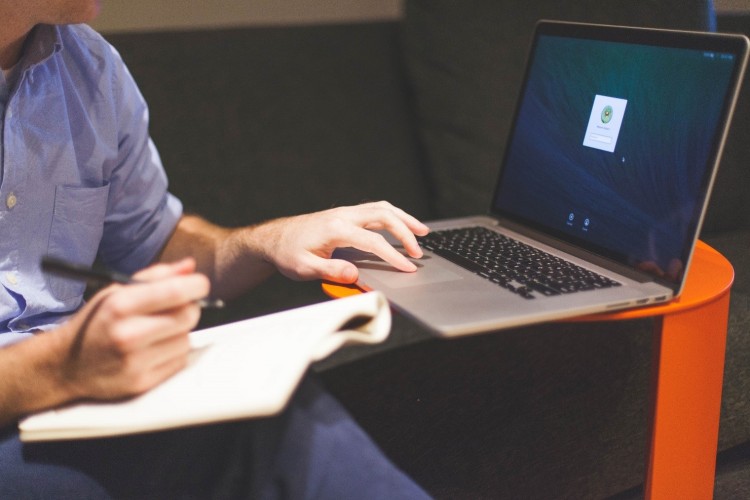 Myth #1: Cloud based CRM solutions are only suitable for big businesses
Huge enterprises, which are usually represented by telecommunication businesses, pharmaceuticals and various financial institutions, need to process vast volumes of information and manage enormous customer databases. In order to improve customer engagement and overall customer experience these companies are deploying CRM systems that are equipped with tools for contact management, opportunity management, lead management and so forth. CRM software is capable of automating their key business operations and thus improving their productivity. Companies that represent retail industry benefit from adopting cloud based solutions as they aid them with building efficient marketing strategies, loyalty programs and so on.
On the other hand, the SME organizations are sometimes hesitant to the concept of adopting CRM. Understandably, one of the biggest concern they have is that deploying of CRM might be an overkill to their business and they would not be able to effectively use the majority of tools it is equipped with. In the hypercompetitive environment of today's business, various organizations will have to change the ways they access information and build their processes accordingly. Although nowadays many SME companies perform analytics to some extent, they are still struggling to find an efficient approach to transforming tremendous volumes of data into actionable insight. However, successful experience of online CRM software implementation and unique knowledge of the realities of modern business enable CRM systems to provide effective solutions for SME companies. You will be able to import valuable customer information from countless Excel spreadsheets to intuitive and user-friendly interface of CRM software and use the system's features to their full potential.
Myth #2: CRM software is only useful for contact management
Excellent contact management is only a fraction of what a cloud based CRM is actually capable. Having large volumes of customer information well-organized is clearly not enough for effective customer relationship management. This valuable data needs to be used to maintain a constant dialog with potential clients and establish a loyal community of existing ones. For instance, knowing the names, history of interactions and having a better understanding of the needs and preferences of potential buyers at your disposal, CRMs are armed with personalized email marketing tools. There is no need to use a "shotgun" approach while running your marketing campaigns. You will be able to address the needs of each individual contact with surgical accuracy and offer the products and services your clients need most.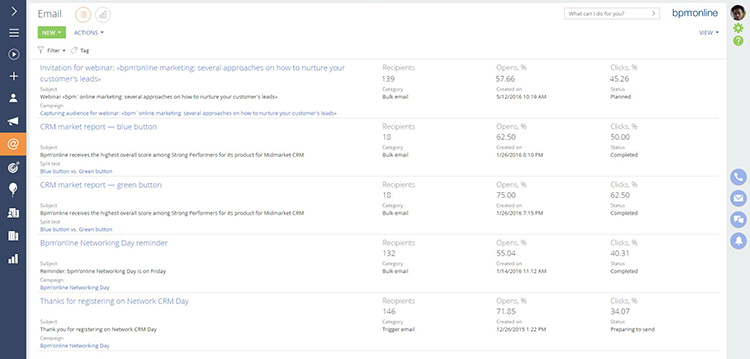 Myth #3: CRM is a waste of sales representative's time
Sales representatives' time is a currency they cannot let go to waste, as they have to balance a lot of responsibilities at one. Unfortunately, 71% of sales professionals revealed that they spend too much time on data entry when they should have been actively selling. In order to maximize the productivity of your sales team, efficient CRM systems like https://www.bpmonline.com automatically logs all your interactions with prospects and leads. Emails, phone calls are automatically tracked—so you can spend more time closing deals and less time entering data. Another important issue that needs to be addressed is the fact that a lot of salespeople are struggling to meet and beat their quota, as half of sales rep's time is lost to unproductive prospecting and 68% of reps are experiencing difficulties with lead management. However, effective automation solution makes it easy to import leads and manage your sales pipeline. Moreover, using a top-notch CRM enables your sales team to track everything they need to stay focused on interacting with your prospects instead of doing time-consuming routines. Not to mention that the existence of mobile CRM lets your salespeople monitor the progress of each opportunity without being tied up to their PCs or laptops.
Myth #4: SME can't afford deploying a cloud-based CRM
If CRM systems have are so beneficial for any business, what is holding SME companies back from deploying it as soon as possible? The biggest concern is that the implementation of CRM might break your bank, which might be the case if you are considering an on-site CRM. Oftentimes, on-site solution require additional IT infrastructure and extra staff whose only purpose would be IT management. However, that is not the case for cloud based solutions, as it the CRM's vendor responsibility to ensure steady operation, security of customer information and round-the-clock access to CRM. Not to mention that the pricing model is very advantageous as companies can pay for the software in small installments on a regular basis.
According to recent studies, the majority of CRM market will be cloud based. This trend is particularly important for companies that consider the adoption of CRM software. The combination of reasonable pricing model with cutting-edge automation technologies makes online CRMs the best choice for SME businesses as 80% of companies that prefer SaaS CRM experience better ROI and increased profits.
Sources:
Cloud CRM is an exodus from old school
Cloud-Based CRM: 4 Reasons Why You Should Be Using This Software
How to Get the Most Out of Your CRM Cloud Solution
5 Arguments for Why Cloud CRM Is Essential to Small Businesses
Cloud Email Marketing Software for unique customer experience