It is a myth that Iran is all deserts because with the changing global climates, the weather of Iran fluctuates a lot. So, it is best to be prepared for all kinds of weather before you travel to Iran. People have found a new renewed interest in travel due to its fascinating history rich culture. If Iran is on your travel list, it is best to be prepared and the following tips will help you do the same.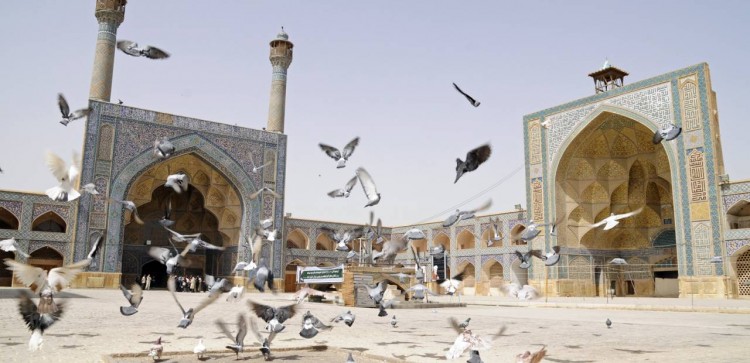 With the changing mindset and increasing tourism, travelling to Iran has become much easier as well as popular among the tourists. But the most ideal way to plan travelling to Iran should be starting the entire procedure 6 months before to avoid any kind of issues last moment.
Give time to the Visa process
Before the scheduled departure, a visa authorization for Iran is a must that takes about 90 days and sometimes more than even 8 weeks. A confirmation from the tour operator is also needed when travelling in a group. In case you have an Israeli stamp on your existing passport, it is best that you get it renewed for a new one or the visa will be declined.
An ideal way to travel around Iran is with a guide
If you have a guide with you on the entire trip, they are considered responsible for all your actions. In Iran, it is not possible to change your pre planned schedule spontaneously and you have to stick to your decided plans. The guides help you to enjoy the trip thoroughly without any other risks and limitations. They offer you insight to the history and culture of the country and also share their views and suggestions on the politics and culture.
Be ready for long breezy drives
All the itineraries in Iran are routed through Tehran, which is not the most ideal option always. All the trains are not at all maintained and have poor service and them being so unreliable makes driving through the country the only and most feasible option for the mode of transport. For this reason, it is best that you have extra time on your hands for the entire trip to travel with ease. You need almost a complete week to see Tehran and Isfahan but you need around 11-12 nights to include the deserts like Shiraz and Persepolis and other destinations.
Learn the local etiquettes
Your guide will brief you on the local etiquettes needed to travel around Iran. The dress codes must be followed diligently as the locals are very strict about that. Women should cover the ankles and always wear a scarf on their head while for men, alcohol is strictly forbidden.
The currency used in Iran is Rial, which fluctuates so much that within a week also it can become inaccurate. When you travel in Iran and after any purchase people ask you the money in Toman, don't panic. For Toman, you don't have to run back to the exchange because it is Iran's old currency that as replaced by Rial in 1992 at the rate of 1-10. All you have to do is calculate the product with the new currency and pay the shopkeeper.
With the increasing tourism in Iran, the government is taking measures to spread good word about the country by improving the rules and provide details about the curious matters of this country. People are very civil and their etiquettes will sometimes baffle you. The cultural practices will entice you and you will come back happy from the country. So, pack your bags and get ready for a fun filled trip to Iran.
To have further idea about what is needed before you can travel to Iran, please visit this link: https://1stquest.com/blog.