Oxford may not be the most dangerous place in the world in terms of crime, but figures show it is getting more and more likely that businesses and individuals will become a victim of crime in the UK city. The English Indices of Deprivation 2015 ranks Oxford 90 out of 326 locations within the Crime Domain. Thefts from businesses, burglaries, vandalism, vehicle theft, and other crimes are on the rise. To keep their Oxford businesses safe, many companies have started to hire security guards. Here are some of the reasons why security guards are a good option for your Oxfordshire business.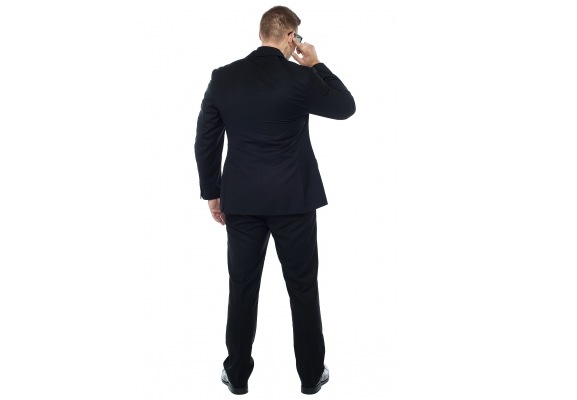 1. Enhanced Sense of Security
Staff and customers feel safer when there is a security guard on the premises, particularly staff that work at night or at weekends when there are not many other people around. Staff are more productive when they feel safer, and it is easier to keep staff who feel they are protected at work. Staff do not have to worry about personal safety and are free to do their jobs.
2. Helps Prevent Crime
Oxford security guards are also valuable because their presence is a good deterrent to crime. When a thief is looking for an easy target they will usually avoid the place where there are uniformed security guards in visible attendance. They will look for an easier target. Security guards are trained in how to watch for suspicious activity and they can act on the spot, alerting the police and preventing a crime from taking place. In this way security guards are more able to prevent a crime that something like a camera, which is a deterrent but mainly used to catch perpetrators after a crime has been committed.
3. Enhances Levels of Customer Service
A security guard in the reception area of a large office, or at the desk of a building entrance, can also act as an initial point of contact for a visitor. They can help direct people to the right locations in a building. And they can assist customers and clients leaving the building late at night or early in the morning.
4. Enhanced Monitoring
Security guards do not always stand in one place, they can check visitors credentials as they enter the building, they can monitor security cameras, make patrols, monitor the shop floor for shoplifters, and patrol the grounds after dark. Choose a security guard who can carry out the tasks your business requires. Every Oxford business is different, and levels of security will differ between establishments. A security guard system is flexible and cost effective.