There is near-equal gender representation in the gaming industry!
Women Comprise Approximately 50% of All Gamers out There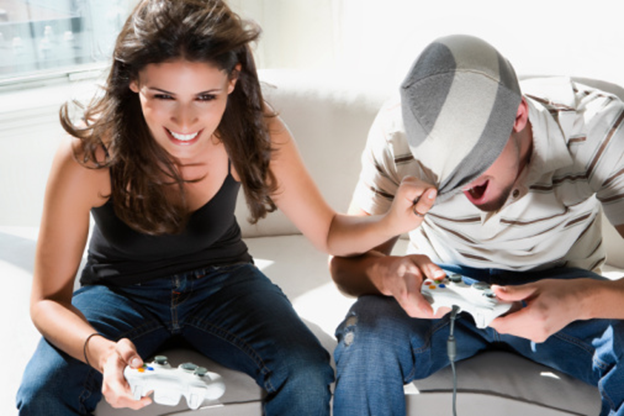 Widespread discussion revolves around women in gaming. The industry is biased towards male players, what with the way women are portrayed in many video games, but the tide is quickly changing. Over the years, there has been extensive discussion about the composition of the gaming industry and how it is changing. Over the past 2 decades, women were in the minority, but the advent of social games has quickly changed that. Social media platforms like Facebook have catapulted gaming to the forefront. Games like Candy Crush, Farmville, Bejeweled 2, Cake Shop 2 and World of Warcraft dominate the scene for women. There is clear evidence that a game culture is alive and well with the fairer sex, and there is a growing interest in gaming among women. Around 2010, men no longer enjoyed majority status in gaming and this trend is continuing.
To facilitate strong growth in the gaming industry, game developers and advertises are eschewing the portrayal of women as sex symbols servile to the lead male characters. Now, women are front and centre in developing and designing high-quality social games across the spectrum. Female participation is rising and more games that appeal to women are being created. Back in 2008 a scientific study was conducted by Pew Internet & American Life Project which found that 35% of teen females played video games daily and 65% of teen males played video games daily. Fast-forward to 2013 and a Variety poll indicated that in the age group 45 – 64, 57% of men played games and 61% of women played games.
With near Equal Representation Who Is Better at Gaming?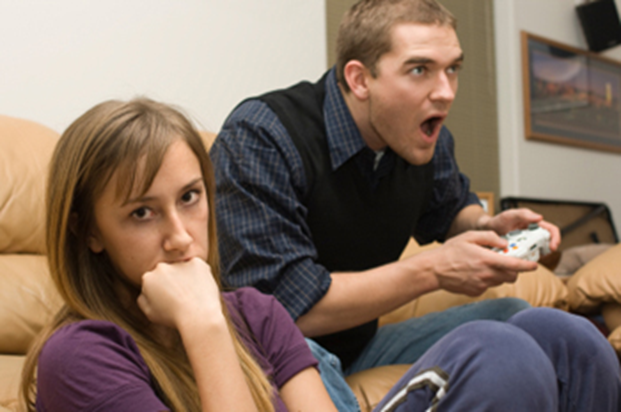 The stereotype that men excel at gaming and that women are all thumbs is rooted in falsehood. One only needs to look at the number of top female players in popular games like World of Warcraft, Halo, Call of Duty, and other skill-based games like poker. Women are just as capable from a strategic and a creative aspect as men. Female gaming skills are on par with, if not better than, their male counterparts. The misconception that women are incapable of beating men at games is simply an out and out lie. The purported 'gender performance gap' is only true if you pit female non-gamers against male gamers. However, if both men and women are actively playing a game, there is nothing to separate their skill set. This is especially evident in MMO games and MMORPG games where interpersonal communication and cooperation is the order of the day. Women excel in gaming and various studies have validated this over the years. Player gender plays no role in performance.
The only determinant of strength or weakness in a game is player experience. Once males and females advanced to the highest levels of a game, and no further leveling up was possible, their skills can be tested against one another. There is no point testing a male player on level 50 against a female player on level 25. Women prefer certain types of characters in video games, particularly characters whose role it is to heal others in the team. Therefore, their performance differs from that of their male counterparts. Males tend to enjoy fighting characters with overt aggression and assertiveness.
Who are the Top Female Gamers Out there?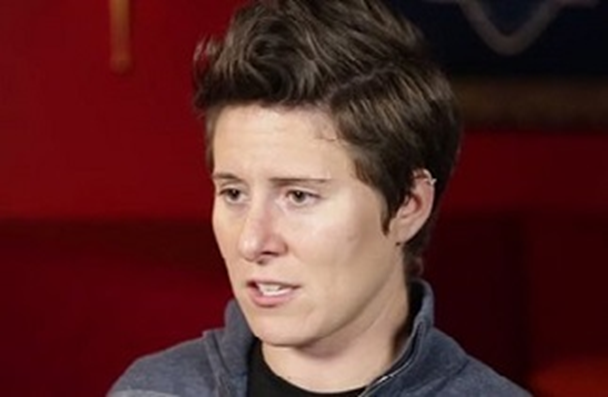 There are myriad top female players out there, hiding in plain sight. They span the spectrum from game developers to top players. Back in 2014, Business Insider released a listing of the top female players in professional video gaming. This list includes notable stars such as Seo Ji-soo who is widely regarded as one of the best StarCraft players in the world. Alana Ms. X Reid is another top tournament player who won $10,000 playing Quake 3 Arena. Other leading female players include Livia 'Liefje' Teernstra in Dead or Alive 4. She won an incredible $14,000 from playing in 2 tournaments. Big-money winners include Marjorie Bartell in Dead or Alive 4 with a $50,000 payday, Sasha Hostyn who won $81,282.44 from 30 tournaments, Kathryn Gunn who nailed $122,000 in 3 tournaments, and Vanessa Selbst a.k.a. the Queen of Hearts who won an incredible $11.6 million playing poker. Selbst, pictured above,  has been deemed 'Terrifyingly Smart' by the Financial Times, and has 14 career titles to her credit and 79 career cashes. With winnings like that, it's hard to make the case that men are better gamers than women.