There is a strong correlation between achievement in top-end business jobs, and educational attainment. Most leaders in large businesses have degrees or educational qualifications beyond degrees, whether at masters or doctorate level. It is not, however, a rule: many individuals in leadership positions in business have no formal education of any kind.
Options for Education in Business and Finance
It is reasonably rare for a business leader to have started their career doing an undergraduate degree in management. Leadership positions are rarely awarded based purely on academic training in management – usually, when a leader enters that position, it is due to experience in other areas of working in the business environment.
There are, however, several options that can boost your chances of entering leadership roles. Some formal management training is helpful, with the always-popular Master of Business Administration being a good example. An academic qualification that covers a wide range of business and management issues will prepare you better than experience on its own can. Workers who want to step into a management career early on often opt for a one-year MSc in management.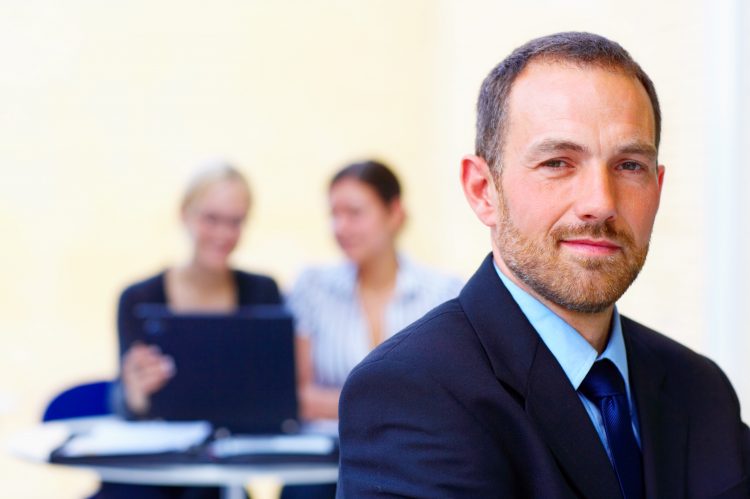 How Essential is a Business Education to a Leadership Position?
This is a question often asked by people who are questioning whether it is worth spending a lot of money and several years attaining a degree or postgraduate qualification. It is made a lot easier if an employer sponsors the training – in which case the concern about money and taking time off is less prominent.
It can easily be argued that formal education is not essential for leadership and management positions, based purely on the numerous examples of successful business people who do not have formal education. There is, however, little doubt that formal education improves your chances of landing these roles – Yusuf Alireza, who worked at the Noble Group, has several degrees, including a postgraduate qualification from Georgetown University, which has certainly helped him to climb the career stepladder.
Alternatives to Formal Business Education
Formally studying a university course is not an option for everyone, and this does not mean that you are excluded from senior business positions – but it may imply that you will need to work somewhat harder. There are many businesses that run management training programs for employees who have no formal education, and this could be a place to start.
The best performers on these programs are often invited to attend formal education, with businesses willing to reward top employees with both time off work to study, as well as fully paid class fees. If you are concerned about your ability to save up for studying, this could be an avenue for you.
However, it is not all about education. Many businesses understand that their most valued employees can be leadership material, and that your ability to lead a business can be derived from the years of experience you have built up within that business: an understanding of the business itself, the market it operates in and an ability to communicate with and lead fellow employees. In the end, these qualities are far more valuable than a formal qualification can ever be.