Every year you think technology has hit its peak, but then developers hit you with yet another jaw-dropping kapow! In this 21st century we're constantly asking the question, "what more could they possibly do?" And that's just the beauty of it: there is so much more to explore and invent to innovate the future of gaming.
From the humble beginnings of toggle-and-button Arcade Games, to the oh-so-enjoyable, multi-game Nintendo cartridges; and then the magic of PlayStation, Xbox, PC video games with their exceptional graphic quality, and the brilliance of Mobile Gaming – endless entertainment anywhere, anytime in the palm of your hand… gaming has truly come a long way. But it's not over yet: developers are far from reaching a plateau and more and more consumers – of various interests and preferences – are getting more than they could ever dream of, and then some!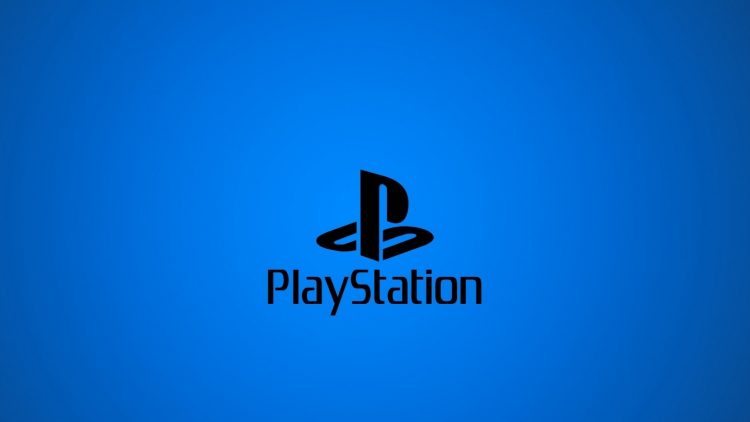 Mobile Gaming on another Level
The advancement of technology has many notches on its belt (more than you could even count) and the rapid surge in Mobile Gaming development is one of those topics to rave about. In the past, you had to sit through an entire day at school or the office and wait to get home to indulge in some joystick action, or spend hours waiting in a boring, long queue somewhere staring at people picking their nose. But that's all changed now that we have access to a myriad of games right on our Smart Phones or Tablets.
If there's one thing that's pretty clear: Mobile Gaming in 2017 is on a whole new level compared to the early 'move left and right with your keypad' kind of games. Now you've got crisp, realistic graphics and easier manoeuvrability with high-tech touch screen phones. Heck, you can even subscribe to your favourite gaming group, play to your heart's content now, then log out to continue where you left off later. Mobile Gaming has become so intense and dare I say, intricate, that you now have multi-player apps that connect you with players all over the world, and with the development of Virtual Reality you can even get all up in the experience no matter where you are. It's no wonder game makers and app creators think of Mobile Gaming as one of the biggest cash cows for gaming development in the 21st century.
Mobile Gaming has not just given the tech-geeks another fun trail to explore, but gamers with all sorts of preferences get to experience their best past-time activities whenever, wherever too (the nostalgia and global frenzy that Pokémon Go players enjoyed is just an example of this).
But oh, there's more… so much more! Mobile Gaming advancement has brought all the excitement of casino games right to your fingertips. The introduction of Live Dealers gave new dimension to mobile casino gaming. The feeling that you're right there on the casino floor gives playing and winning, while you're on the move, so much more thrilling. No more overcrowded lobbies, or even driving long distances to try and find parking at a renowned, land based casino. Simply sign in to your player account and you step into a world of high-quality graphics, fast-spinning action and your very own Live Dealer hosting your favourite card game; and all this on your handset.
Red Flush Online Casino offers all these incredible features, along with the best online slot games, roulette and blackjack. In just a few, easy clicks you're able to create an account and start gaming on your mobile device anytime, anywhere – it's really that simple! All you need to do is visit http://www.redflushcasino.com on your mobile device and experience an authentic casino world with clear graphics, secure online banking methods and heaps of real money cash rewards. Red Flush Online Casino customises its look and feel to suit your handset to offer you the most comfortable and compatible game time. It's never been easier to have fun and win big prizes no matter where you are.
Step into Virtual Reality
We've gone from flat, 2D games to the brilliant 3D development as the 90's approached and then boom… suddenly we've got these stupid-grin-on-the-face headsets that allow us to enter the world of Virtual Reality gaming! VR gaming is, as game makers put it, the definitive future of gaming, and it has been proven that avid gamers (even the unsuspecting novice) are keen to make this giant leap to play their favourite games using this new gaming technology, no matter the cost – or at least, they hope so. With famous names like Resident Evil 7, Batman Arkham VR and Star Trek: Bridge Crew (to name a few) already rocking the Virtual Reality scene, it's no surprise that gamers will soon prefer this gaming style because let's face it, who wouldn't want to be right inside their most-loved story game, or even the most popular seminal and film franchises, right? Pity these goggles won't turn you into your favourite super hero!
Simply put, VR is the future of gaming (so start digging deeper into your pockets because it costs quite the penny to acquire and strap them on to experience the next episode of your favourite gaming franchise). With brands like Occulus Rift, Google Dream View VR, HTC Vive and Sony PlayStation VR already leading the way, soon we're probably going to see Mario wearing a pair! But developers feel strongly about this change. Gamers are loyal, and obviously hungry to advance to the next level of any experience. Ultimately, gamers are not as (clears throat) ignorant about their gaming preferences and the overall experience as they were in the early Nintendo or PlayStation era: with widely accessible forums and internet offering all the latest news on what's hot and what's not, consumers can get the low down on VR gaming in a flash.
We can only imagine what gaming developers will be presenting next. The future of gaming does indeed look enchantingly bright!