Growing up in the 1980s meant that much of my time was spent dreaming about owning a car like KITT. KITT, short for Knight Industries Two Thousand, was the high tech almost completely indestructible car of Michael Knight (played by David Hasselhoff). The duo was instructed to help assist in stopping some despicable crime, receiving their instruction from FLAG (the Foundation for Law and Government).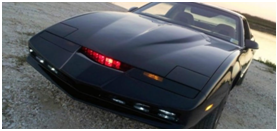 When looking for a car to lease the desire for a KITT is very high but not attainable, however, taking a look at https://leasing.totalmotion.co.uk who provide Leicester Car Leasing showed some equally beautiful looking cars. Now KITT was a beautiful car, but its beauty not only lays in its bodywork. KITT contained a cybernetic processor that enabled it to be virtually robotic and seemingly have a personality of its own (one that often-found Michael to be irritating and irrational).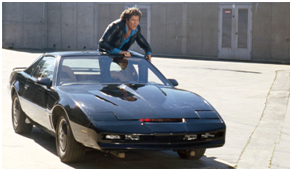 He did, however, appreciate that KITT always had his best influence at heart. KITT was programmed to protect him and all human life even above his own needs. This was proved when the pair came up against CARR. CARR was the prototype of KITT but was decommissioned as it was found to be defective. CARR was not happy about this and after leading the two a merry dance he was finally cornered. The two cars raced towards in a deadly game of "chicken" KITT tried to take control to swerve and save Michael and Ashley (KITTs technician). Michael was able to regain control each time and ordered KITT to not take over again. CARR, at the last minute, swerved over a handy cliff to explode at the bottom. Michael knew that unlike KITT CARR was programmed for self-preservation.
KITT was really a 1982 Pontiac Firebird Trans Am, the quintessential muscle car of the period. Many of them are still available to buy now though they do not have the same spec's as KITT had. KITT was a very noticeable car, he tended to stick out. This meant that he was a target for thieves. The thief was faced with a series of problems. The direct approach of smashing KITT's window was right out. One tried to use a hammer only to see it bounce back as KITT had reinforced bullet-proof glass. If he'd turned up with a cannon he would not have got through it. Many would be thieves tried the novel approach of pulling the handle on the door. As they couldn't see a lock it was pretty safe to assume they could try. KITT had a fingerprint system so that he would never let anyone in. Finally, thirty years later that technology is finally coming through, but only world leaders get the bullet-proof glass. Happy driving KITT! ("Why, Thank you Michael…)