Today the PlayStation Plus, which has the premium membership from the PSN (PlayStation Network), has been brought to PS Vita as a part of the System Software Update of PS Vita (version 2.00) by Sony Computer Entertainment of America.
The Instant Collection of Game is being expanded by the company for giving support to the handheld console. In addition to all the 12 games that are already present in the PlayStation 3, for PS Vita additional six free titles will be given to all the PS Plus members.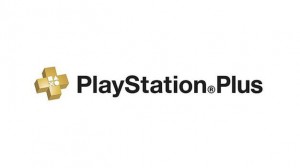 PS Plus membership is availed at a price of $17.99 for a duration of three months and for one year, the subscription costs $49.99. No additional costs will be imposed on the PS3 owners for accessing PS Plus services and features. Users who are purchasing the PS Plus subscription now will be accessing the benefits of both the programs of PS3 and PS Vita.
The Instant Collection of Game of the PS Plus is its biggest feature. It contains the selection of the ever changing Downloadable games. These games that are dynamic in nature can easily be taken out from a list of these types of games and can be enjoyed very easily thanks to the PS Plus.
From Tuesday, members of PS Plus can download PS Vita games which include Golden Abyss, WipEout 2048, Tales from Space, jet set radio and also War of lions which is the Final Fantasy Tactics and also a hit in PSP.
With addition to this, there will be many exclusive discounts for the PS Plus member exclusively on downloadable content and games. The members will also get latest updated software, together with games that are automatically updated together with beta's early access.
Cloud storage of about 2 GB for saving the games is available in PS Plus, in addition of 1GB that is available for PS3 together with 1GB that is used on PS Vita.
The System Software Update of PS Vita further will have new features together with enhancements added with this handheld device. PS Vita will have the convention such that the Vita users can check and also send emails from their Yahoo or Gmail account directly form PS Vita. The enhanced web browser gives a better performance with improved support for JavaScript and HTML 5.
Web pages can also be tweeted directly from the device. Thus social networkers will be rejoiced by this new ability.
Contents can also be transferred between the PC and the PS Vita wirelessly. This is possible by a brand new system of content management. Folders that are situated in the PC and the PS3 can be copied and viewed on the PS Vita.
The PS one classics also have their settings improved. Games that are selected are having support for mapping of buttons. The controller buttons can now be assigned by the gamers to the touchscreen together with the rear touch-pad and also the regular buttons. In order to adjust the screen mode options like widescreen, zoom and other, screen size options which are flexible are available now.