Sony Computer Entertainment today announced that the sales of PlayStation 3 have reached a remarkable mark of 70 million units throughout the world. Launched in 2006 it took 6 years to reach the milestone in 4th November, 2012.
Sony Computer Entertainment has known as SCE also announced that the number of users of PS3 with PlayStationMove motion controller reached 15 million of users worldwide. SCE marked it as the continuous momentum and growth of their PS3 platform.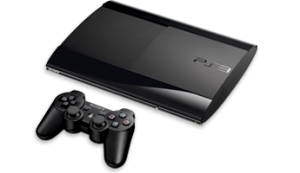 Since the launch of PlayStation 3, it has offered a very high graphics and resolution along with delightful entertainment experience to amaze its users.
And still now the growth PS3 is continuous. With more space in the hard disk, accurate streamline design and introduction of a variety of different features through its software updates it is still evolving in its own.
The variety of entertainment PS3 provides with cannot be compared to any other entertaining devises. The new PS3 was launched on 12th of September this year with a significant improvement of its older versions.
The new and improved PS3 has weight and volume reduced up to 50% than the older one and it has been accepted strongly throughout the world for its performance and visualization.
PlayStationNetwork was also launched side by side with PS3 which now spreads over 59 countries and different other regions of the world. It supports online game play, vast games of different well known publishers and also a huge range of application varying from movies to sports.
From the PlayStationNetwork, one can enjoy downloading 57,000 different types of games along with 170,000 types of digital content.
The PlayStationStore was redesigned by SCE in the month of October this year. This helped to offer a more streamlined and even easy access of the online store. It also included a totally new interface for the users and has attractive content with simple search options.
This new store that had been designed is now limited over North America, Latin America and Europe but it is increasing region wide.
PS Plus or called as PlayStationPlus, a package of subscription on PlayStationStore offers attractive discounts on the games and helps to save the games online. This PlayStationPlus began to offer a special package, "Instant Game Collection" in the month of July this year over Europe and North America.
It enables the members of PS Plus to lay back and enjoy various titles from Third party publishers and developers. It also includes the SCE Worldwide Studios with any extra cost. This facility of PS Plus has been extended even to Japan.
This month another beautiful peripheral of the PS3 has been launched called Wonderbook which delivers storytelling and an entirely unique and separate experience.
Besides the PlayStationMove motion controller which has constantly enabled the users to get themselves busy with various games it now supports a huge range of title.
With these attractive titles, The SCE has been delivering an outstanding and a ground-breaking experience of gaming among its users.