We often come across some terms like cyber laws, internet legitimacy, etc., it is interesting to know that internet has certain accepted behavior to be followed. The internet ethics are essential for anyone who wants to work in online journalism.
It is one of the most important professions and has a special role in online metropolis as well. It is obligated to support democracy by informing and educating people. Ethical journalism deals with how to research and publish news stories morally on internet as well.
Journalism is responsible for giving people meaningful information so that they can have a better understanding of the issues in their societies and beyond and make good decisions to carry out their civic duties properly.
Online media is an important source of information and therefore meaningful information is filtered to be published on the news websites. It has been observed that the news stories are almost same on TV, newspapers and websites but the content type is very different from each other. For online news reporting, a simpler language is used which does not create confusions and is easily understood by the reader. However, for TV news as well as newspaper, the script has a formal language.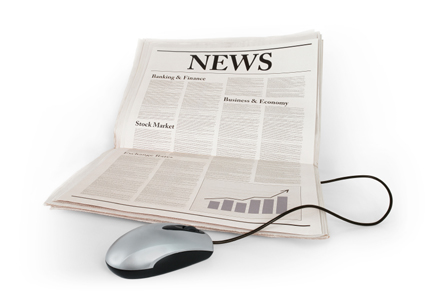 Latest news is more easilyaccessible on internet as it is quickly uploaded. The websites are almost immediately updated if a new occurrence happens and the news spreads everywhere at the speed of lightening. This is because, often people have apps installed on the mobiles which flash new stories and updates.
News in India as well as around the globe is mainly considered as a tool to create transparency and awareness in society. Every new incident can be reported as a story for instance, the oath ceremony of a new prime minister, a new discovery, a new national alliance, terrorist activity, etc.
The success of these websites is also due to the ever-increasing internet audience, low internet rates, faster speed of 3G and 4G networks and low distribution cost. Plus, these also have a better intensity because online news reporting not only uses text content but also includes pictures and videos. This has a better impact on the minds of the readers and this is why they are motivated to post comments or feedbacks on the news pages on the websites. This makes internet an interactive medium which helps in creating a perspective as well as sharing publics' point of views and hence is more popular.
The primary product of online journalism is news and current affairs online forums. Hence, we can say that this has a higher degree of creativity involved, which interests people more than the traditional forms of news reporting like newspapers or national dailies, TV as well as radio news broadcasts.
Digital news is better because it provides the stories as they occur, due to which is considered to be more accurate, efficient and quick. This is the hence the most important way to communicate news in an organized society.