The Rolling Stones might have had a hit with Paint It Black, but when it comes to home decoration your best bet is to paint the walls white
Lovers of glitz and glamour, rejoice! Christmas party season, with its Champagne, canapés and chit-chat, is here. Across the country, hundreds upon hundreds of little black dresses are being liberated from wardrobes as partygoers banish the winter blues.
Black may be a safe bet when dressing to impress at a festive get-together, but white is a far better choice when decorating the walls of your home – especially if you're looking to sell or let the property, say estate agents.
Laurence Glynne, of central London estate agent LDG, says that white is associated with newness, order, innocence, cleanliness and calmness. Painting rooms white invites all of those positive associations into your property.
Just imagine, with a coat of paint, you could give your home a new lease of life. In no time at all, the property will look better than ever and be ready to impress during viewings.
Curators of museums, galleries and exhibitions know that white walls are ideal for showcasing priceless artefacts, beautiful artworks and other treasures. White will never overpower or dominate a room, big or small.
It allows the room's contents to take centre-stage and is the perfect backdrop for pictures or other wall decorations.
For all of those reasons, white walls also work perfectly in domestic settings. White lets your features, fixtures, fittings and homely touches speak for themselves, so that potential buyers or tenants can fully appreciate what the property is like to live in.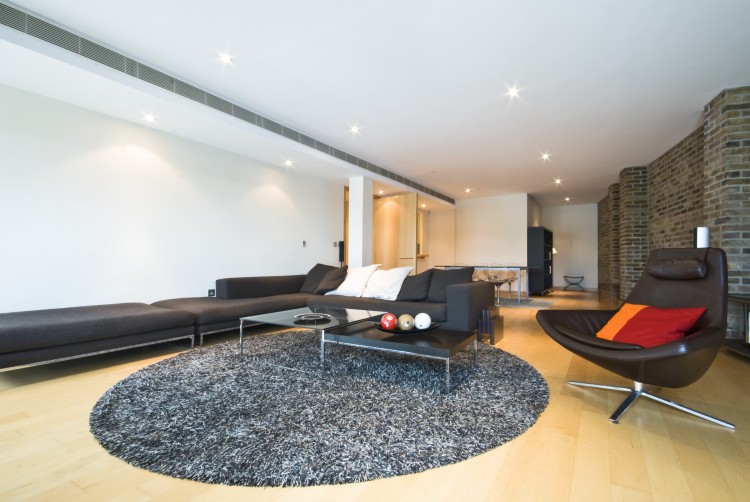 White never goes Out of Fashion
From olive green bathroom suites to flocked wallpaper, interior design trends come and go. But painting walls white will never go out of fashion, advises Wimbledon estate agent Robert Holmes. For examples of homes that will attract buyers or tenants, click here.
White walls have a classic elegance and broad appeal that can't be matched by any other colour. What's more, white goes with everything, and so there's no danger of your walls clashing with the room's furnishings or flooring.
White Makes Rooms Look Larger
In large cities such as London, where space is often at a premium, white walls are a particularly popular choice, as they make rooms look larger. If you want to ensure that a compact guest bedroom looks its best for potential buyers or tenants, for instance, painting it white can work wonders. That's because the brighter a room is the bigger it appears. Make sure the room is well lit or has plenty of natural light in order to maximise the effect.
White's the Perfect Blank Canvas
When potential buyers or tenants see your property, whether in the estate agent's window or first-hand, they're trying to imagine what it might look like if they lived there. With this in mind, white walls act as the perfect blank canvas, onto which people can project ideas about how to transform the property into their home.
So, whereas The Rolling Stones sang Paint It Black, the motto to keep in mind when you want to sell or let a property is paint it white!