Australia is home to some of the best beaches you'll ever come across in your life, and luckily they're all special for different reasons. You'll find more than a few you'll have to visit on your next adventure Down Under, but here are some of the most exciting you'll not want to miss out on.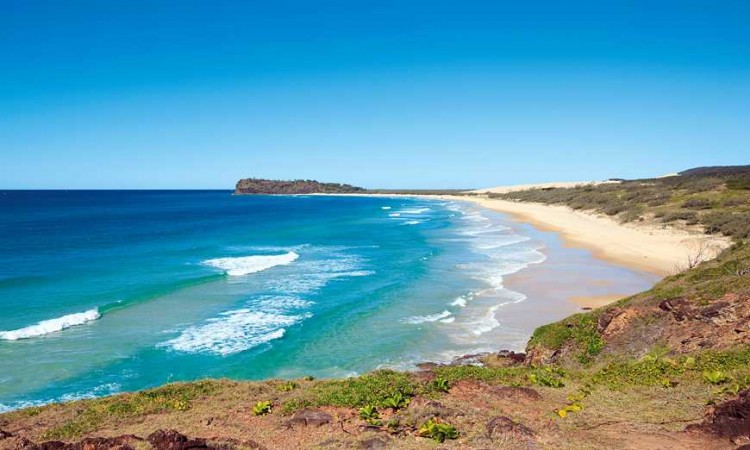 75 Mile Beach, Fraser Island
As you might have guessed from the name, the beach stretches along the east coast of the magnificent Fraser Island for around 75 miles. With the beach covering such a vast distance, it's hard to specify the best spots because there are so many of them for you to explore. Just be careful going into the water if you want to avoid tiger sharks and dangerous currents.
Whitehaven Beach, Whitsunday Island
Whitehaven Beach can be found on the beautiful Whitsunday Island, and it holds a pretty big claim to fame. The 4-mile stretch of beach is known for having the purest sand in the world, which almost feels like you're walking around on talcum powder. The bright blue water it runs into is equally as attractive, so it's no surprise the island is hugely popular.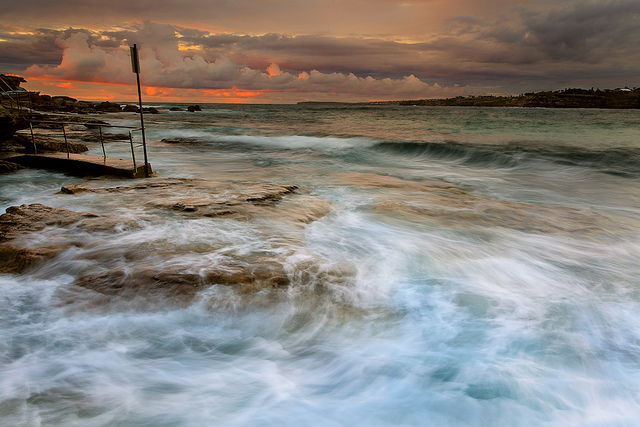 Bondi Beach, Sydney
It might not be the prettiest beach in Australia, but Bondi is the most popular one and it's very well-known all around the world. If Baywatch was shot in Australia, Bondi would be where all the action would be. It's only 4 miles outside of Sydney, which might be why it's always crowded with people from all over the world, including Australians who love it as much as the tourists.
Cottesloe Beach, Perth
Scarborough Beach definitely ranks up there with the best beaches in Perth, but Cottesloe Beach just squeezes into first place thanks to its more attractive environment. Along with the white sands and blue waters, there is a large rock wall that rolls out into the sea helping to keep the water perfect for swimming in without needing to worry about dangerous waves.

Cable Beach, Broome
Cable Beach is so popular with backpackers, they park their cars and camper vans a little back from the beach so they don't need to leave. It stretches for around 22 kilometres, and every single part of the beach is comprised of sand almost as white as a piece of paper. When it's time to go for a dip, the Indian Ocean will provide you with turquoise water you'll want to relax in forever.
Monkey Mia, Shark Bay
Where else in the world can you visit a beach where you'll be able to interact with dolphins? They're completely wild and they will swim up near the sandy beach to play around with humans at various times throughout the day. When you're not spending time with the Dolphins there is lots to do, which includes chilling out on the beach topping up on your tan.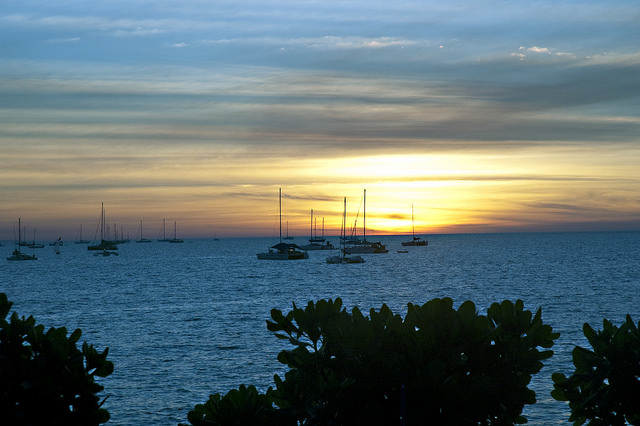 Mindil Beach, Darwin
If Monkey Mia is a great beach because of the dolphins, you might be forgiven for thinking Mindil Beach is terrible due to the crocodiles lurking in the water. What makes the beach stand out is the fact it's one of the best places in Australia to sit and watch the sun set, which is why once you arrive there you'll find hundreds of other people gathering to do the same thing.
Main Beach, Byron Bay
There are lots of little legendary beach towns littered across the globe, and Byron Bay is one of the most famous ones because it's in New South Wales. The beach is mostly famous for the surfers you'll see in the water every morning, but it's also perfect for chilling in the water, sun worshipping, and running along the golden sand if you're looking for another way to stay fit.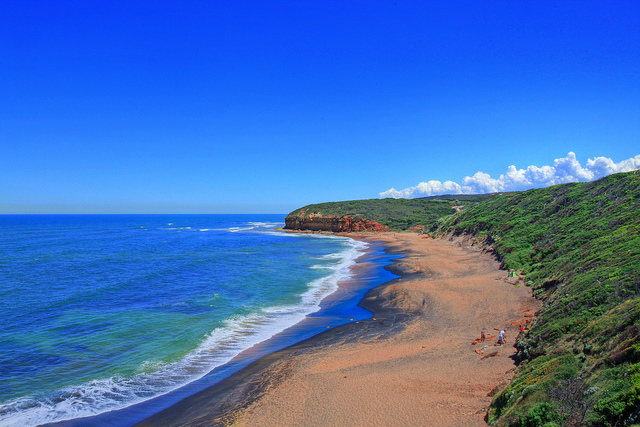 Bells Beach, Victoria
The Rip Curl Pro is an annual surfing competition big enough to attract the best surfers in the world, so you know Bells Beach going to throw up some pretty mean waves. Those massive waves along with the sharp, shallow reef weeds out all but the most capable of surfers. That doesn't mean you'll still not love lounging around on the beach, and if you're driving the Great Ocean Road you must visit it.
Turquoise Bay, Exmouth
For those who really want to take their snorkeling to new heights, Turquoise Bay will let you take in the delightful underwater sights of Ningaloo Reef. Not only is the sea superior to most you'll find at beaches around the country, but the beach itself has golden sand perfect for an afternoon of relaxation. Try swimming out to the southern reef then letting the current drag you to the sand bar up north.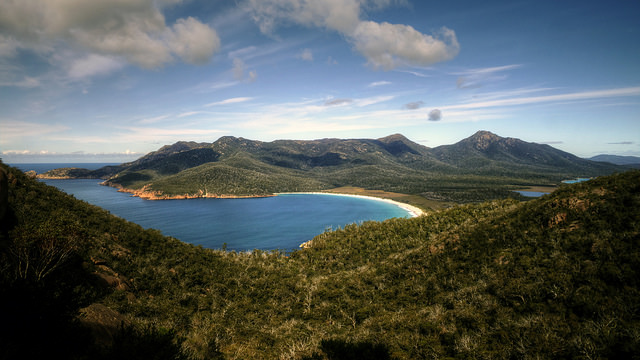 Wineglass Bay, Tasmania
If you venture into Freycinet National Park in search of the perfect beach, you'll no doubt find yourself at Wineglass Bay. Not only is the sand almost as white as a piece of chalk, but the sea is also very calm. This means along with being the ideal beach to go swimming, you can also take part in lots of other activities like kayaking and snorkeling.
Will You Tick Any Off Your List?
There is something magical about visiting a paradise beach most people will only dream about, and each beach we've talked about today would qualify. You'll fall in love with certain beaches more than others, so have you decided which of these top picks will be ticked off your list when you touch down in Australia?