If your company only occasionally attends trade shows or exhibitions, then you may find that purchasing displays to set up on the floor isn't in your best financial interest. This is especially true for start-ups and small companies that are operating on very tight budget.
But what many people do not realise is that it's possible to hire a customised stand for the show, allowing you to tailor a specific marketing message and overall look without having to fully invest in all of the gear and equipment. This is an excellent solution for any company that is on the verge of mainstream success and only needs a bit of extra exposure to the get the wheels in motion.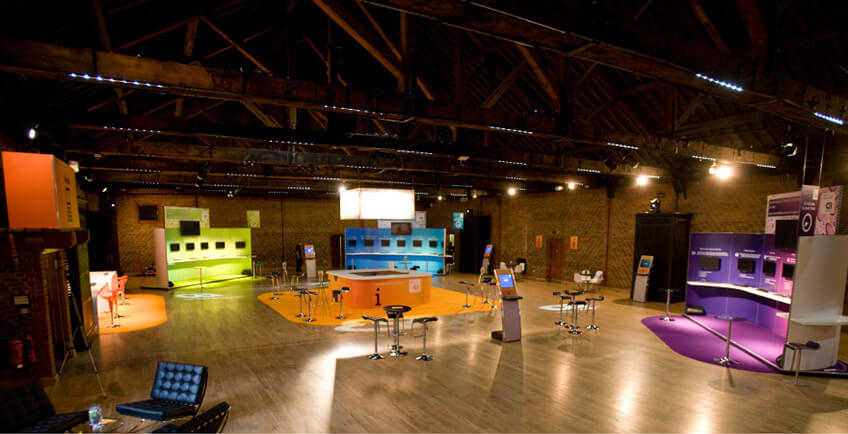 There are several situations in which bespoke exhibition stand hire makes the most sense. Here are a few of the most prominent:
Your organisation only attends shows of this type infrequently.
You attend a series of several exhibits on a tight timeline, such that you'll need several sets of displays at the same time.
You regularly change the set-up or design of your displays, making it less desirable to purchase a particular one.
Where to Hire Exhibition Stands
If you are planning on hiring display equipment for your next expo, it's a good idea to do some shopping around first before you lock in on a specific package or product. Ideally, you want to find a provider that offers a wide array of design options, so that you can achieve a higher impact with a more bespoke solution. After all, the choice to hire the equipment rather than purchase it should never come at the expense of your organisation's brand image – nor of its products and services.
In addition to actual display stands, here are some examples of other equipment that you may be interested in hiring for the event:
Walling
Framework
Counters
Archways
Plinths
Lighting
Doors
As you can see, going with a provider that stocks a full inventory of all of your possible display needs is going to make the hiring process much simpler. Furthermore, hiring this equipment rather than actually purchasing all of it allows you to attend a one-off expo for a fraction of the expected price.
A Tailored Look at a Competitive Price
Renting your display stands and other periphery equipment will help to ensure that your booth or stand achieves maximum impact at the show. You'll probably be surprised at just how affordable this approach really is. There's absolutely no need to compromise your budget.
Finally, be sure to partner with an organisation that is really ready and able to work with your specific needs and preferences. The best will be able to show you examples of how your display could look through a speculative design service. This should help you get inspired and make the best selection, so that the final product really lives up to your expectations – and impress prospective clients, investors and associates at the same time.