FC Barcelona has revealed plans for its new state-of-the-art stadium. The major renovation will deliver the top-flight European club a stadium befitting a team of its stature.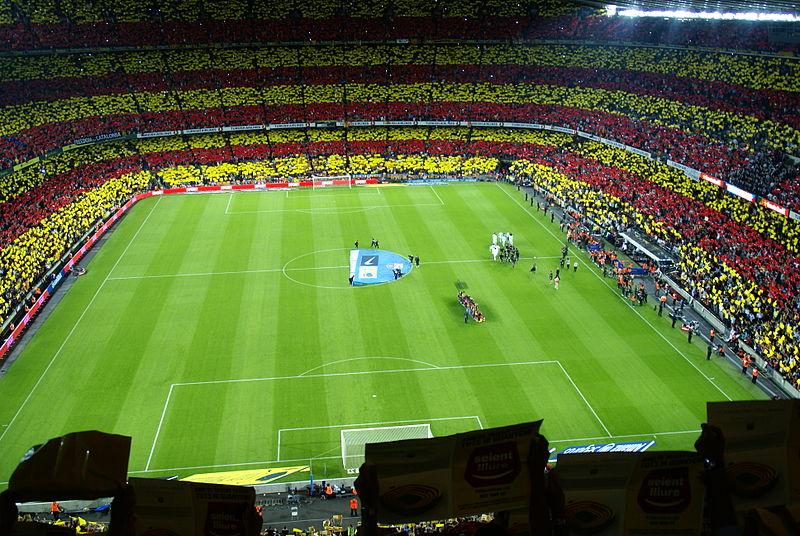 The plans come courtesy of Japanese firm Nikken Sekkei, who are working with local Spanish firm Pascual-Ausió. They will convert the structure that is already in place and develop it to reveal something truly modern and eye-catching at Camp Nou.
Barcelona is already one of the biggest clubs in the world, and this new stadium takes capacity to 105,000. Work is due to start in 2017 and is scheduled for completion four years later in 2021. One of the plans is to extend the roof canopy, and the clever design will ensure that every spectator is sheltered from the elements, whether it's direct sunlight or rain.
All Weather
The stadium will be ready for all types of weather. It will boast the capability of harvesting rainwater to water the pitch, and it will also capture energy from the sun that will help to power lights. Its presence in the city means access and egress is key, and the new design will keep its connection with streets thanks to three new open concourses.
The seating is being designed to be more comfortable, more accessible, and with improved visibility of the pitch. If you sit in the third tier, you will also have access to the "sky deck," which will wrap around the whole stadium and offer panoramic vistas.
Clever Engineering
The engineering that went into the design was chosen in a competition of other architects and Tensile Canopy experts such as http://fabricarchitecture.com/. The roof will be an impressive 47,000 square metres! Because it is so close to the city centre, Nikken Sekkei was careful to ensure that the roof would also contain a lot of the noise made by football fans or any other activity taking place there.
This new stadium already looks set to turn the world's head. Other impressive designs are covered on the Architecture website, and in The Telegraph's list of the Top Ten stadium designs.
Now that the designs have been finalised and shared, fans will be keenly looking forward to 2021, when they will be able to take their sheltered seats in what promises to be a very open and elegant stadium.