In 1985, the number of mountain gorillas in existence totalled just 540 worldwide. The future of the species looked ever more worrying. For many years, a combination of illegal poaching and deforestation had put increasing pressure on the chances of survival for this rare species.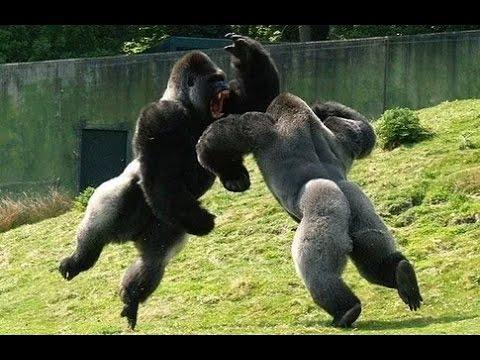 Mountain Gorilla Statistics:
Mountain gorillas live in just two African locations: Uganda's Bwindi Impenetrable National Park and the Virunga Massif, which lies across the borders of Uganda, Rwanda and the Democratic Republic of Congo (DRC). Political unrest and military conflict in the region have often made it difficult to control poaching and illegal deforestation.
However, the fortunes of the mountain gorillas have started to improve thanks to some extreme conservation efforts funded largely by tourism. The number of mountain gorillas in the wild now totals 880 and is slowly rising.
Mountain gorillas only give birth every four years, and they have a staggeringly high infant mortality rate of 26 per cent, according to recent research. Inevitably, any increase in the numbers of mountain gorillas is very slow.
Extreme Conservation:
Much of the increase in numbers is down to the "extreme conservation" work of local groups such as Gorilla Doctors. The work of Gorilla Doctors and other conservation groups is funded largely by tourism revenues. Tourists taking a gorilla trekking holiday with a company such as Steppes Travel http://www.steppestravel.co.uk are making a vital difference to the survival chances of the mountain gorilla. The salaries of the trackers are paid for directly by tourist revenues.
Gorilla Doctors employs a team of veterinary specialists and skilled trackers who follow the gorilla groups through their habitat, monitoring their activities and looking for signs of ill health. The trackers are often former poachers with specialist knowledge of the forest and the gorillas. When they spot a problem, they call in the vets to provide medical intervention, potentially saving the life of a gorilla.
The team treats about 18 gorillas every year. They even operated on one gorilla to amputate part of its leg, and the gorilla eventually made a full recovery. Whilst the gorillas are now rarely targeted by poachers, they do suffer injuries when they get caught in snares set for other animals. They can also contract human infections, which can be serious if left untreated.