In order to get the right look, all men and women must follow red carpet fashion and pick the latest trends of the fashion world. It is, however, very unlikely to have the time, despite having the willingness to follow upcoming fashion related trends.
With the objective to help you look fashionable in the coming spring season, we present to you a quick guidebook that will provide you with complete information on the must have fashion tips for the season. Hopefully, all of these tips will give you an improved confidence in your overall style.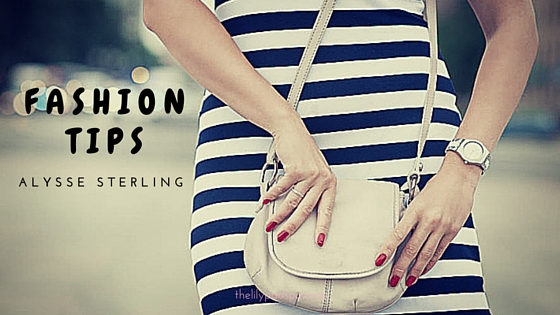 Earrings
Ear lobes are quite a thing to watch at every spring fashion week. This year, though the ear art was taken to a whole new level as everything from mismatched earrings to big-sized flamboyant styled was on showcase. This spring is all about bold shapes and longer earrings that almost touch the shoulders.
One-piece Swimsuit
Summers are ideal for showcasing your curvaceous and slim figure, and a one-piece swimsuit is definitely popping up and is gaining a massive appeal from women all over. A bold colored one-piece suit will look flattering and sexy.
Mules
Colorful mules are in this spring season as they produce a fancy look along with being totally versatile. In other words, mules are like backless slippers that are easy to wear. Opt for bold shades such as poppy red and alike. Make sure you wear them with denim jeans or printed dresses and skirts.
Off-the-Shoulder Tops
A shoulder-baring style represents a new erogenous zone in a female body. Having an edgy touch to a shirt by bragging your shoulders is the latest trend for summer/spring season. Off-the-shoulder tops will help you flash your skin in the most classy and elegant manner.
Denims
Flared denims will go really well with a statement top and block heels. An immaculately cut raw denims will just be right for your spring attire. A frayed pair of denims has the potential to produce noticeable relaxed summery vibes that you will love. You should be having your eyes over torn and shredded pair of jeans this season.
Shiny Cardigans
Gone are the days when cardigans were worn only by librarians and academic scholars. Now cardigans are given a dazzle treatment through sparkling designs, shades and textures. Ensure that you wear the cardigan with a lingerie dress.
Clutches
Previously, we used to see a lot of obsession with big purses in Spring Fashion Weeks. Times have changed and we now see the pendulum turning in the other direction, and we are now looking at small ladies designer clutch purse. These designer clutches for women can hold basic necessities and also look glamorous and classy. It is a good idea to lighten things up with neutral colors with these clutches. Quite irrefutably, ladies clutch purse is the coolest thing for this spring!
Lacy Slip Dress
It's not spring till you don't buy a lacy slip dress this season. We looked at the collection from Celine, Calvin Klein, Givenchy, and Saint Laurent, and all of them had their spring collections revolving around the Nineties staple. You can wear this dress over a white t-shirt and wear strappy sandals on the feet to give a wonderful springy look. Of course, you can also wear a cardigan over this lingerie by day style.
Neutral Colored Blazer
Your summer/spring wardrobe will look conspicuously incomplete if you forget to include a featherlight blazer in it. Spring is that time of the year when you start packing woolen blazers, and start wearing light and breathable blazers. A neutral color such as white and peach will make your blazer look astoundingly great.
Sweaters
Springy sweaters are a must-have when warmer weather begins. However, you may want to stay away from those heavy turtlenecks that you have been wearing in cold seasons. Therefore, a well-knit sweater with mixed pattern is totally relevant for this spring season. Look for trendy colors that keep your state of mind happy and light.
Fashion is fickle by nature, and every season demands us to feel and look differently. Spring, like other seasons, is that time of the year when you will feel like your wardrobe and accessories are not properly managed. Hopefully, this article will help you manage your dressing and overall look for summer/spring!