Whatever you happen to do in online business, you probably have a list of subscribers. This list of subscribers keeps your online business booming.
Naturally, you want to target your list and keep sending them information, right? With the onslaught of auto-responders on the market, one efficient tool is GetResponse.
Whether you're a newbie to the world of ARs or a grizzled veteran, GetResponse is one tool you might have been missing out on.
This is a review about the handy, under-appreciated tool that TopTenReviews gave the "excellence badge" of 2016.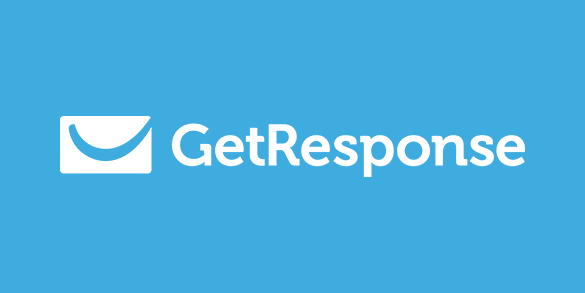 GR Background
The platform was launched all the way back in 1999. Did you know that? I didn't know that. Yeesh. That means it came out when Fight Club and The Matrix did. Talk about old.
The tool may be old, but it's far from being obsolete. Over the years, the tool's become one of the most effective tools for making marketing more effective, streamlined, while reducing costs AND making business more profitable.
The software itself has over 350,000 users and comes in 14 different languages.
Features
Elegant Themes unveiled the ability to customize emails by using a "drag and drop" process. How cool is that! Not only, but  GR's "Time Travel" settings make it so all your emails reach your lists at the same local time – in every country, no matter where your users are Damn. And that's just the Email Creator function!
Next-Level Autoresponder
Anybody who's anybody that has a list knows the importance of having a sustainable, powerful AR. GetResponse does just that, with an option to send out emails according to a user's email-opening habits!
Not only that…
Your Campaign Analyses Are Updated In Real Time
This means you're playing host to a MASSIVE array of details that let you select what analytics you want to know: users' reasons for unsubscribing, opens, clicks, what ends up in spam folders, etc. And…. Yes, there's more… you can even see which times (during the day or night) your subscribers open your emails!
What this means for you, is you can send out emails to subscribers at the times they're most likely to open emails! The possibilities of what you can do with this one aspect makes me want to begin mass-emailing. Right now.
And I'm not even a marketer!
Making sure your content isn't junk
GR has a response tool called SpamAssassin. This nifty little thing is like a scholarly judge when it comes to spam – it lays down the law. Spam laws.
Things that can, and will get your email marked as spam in Yahoo, Gmail, hotmail, etc.
What's cool about this is it ranks your planned emails on a spam scale of 0-5. So if you have a high level, you'll be walked through any suggestions you can make to make sure your content isn't flagged for any reason.
Best of all, this SpamAssassin life-saver comes with the message editor. So using it is as easy as using word to write documents.
Or using Trello to create to-do lists.
24/7 Support
Look at this. GR's support shows you how to build a mailing list.  How you can make money using GetResponse. Even how to personalize your emails!
Isn't it great knowing that the process you're using has a full-fledged support system? PLUS, the support system even is willing to help developers with its resources on API and integrations.
30-day Free Trial
Yes. Yes. Yes! The only way to know if something is right for you… is to use it!  Who honestly likes taking risks on something, by paying for a tool you've never used before?
Sadly, this happens all the time. Personally. Only to find out, hey big surprise the dang thing doesn't work.
That's why the decision to offer people a 30-day free trial course of the program is a stroke of sheer genius.
You're going to be using a program, for free, that has the potential to make you hundreds of dollars a day. Or at least build profitable relationships with your list.
That's pretty cool if you ask me. And is just one of the many ways GetResponse helps you reduce the pain of email marketing.