If you have children you anticipate putting through college, you've likely heard of 529 plans. These are offered through your state or education institutions, but not all of them are created equal. You need to do your research to see which of them you prefer. You can open a 529 plan in any state, even if you don't live there. You're also allowed to use the funds from that account for a college in a state other than where you reside and where the plan is located. If your child is considering an online bachelors degree in accounting, check with the eligible schools of the plans to determine if you can use the funds to cover the expenses.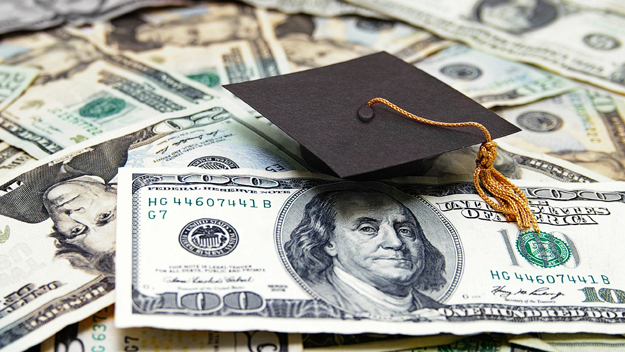 Here are some tips to keep in mind before you start a 529 plan.
Get a Piggy Bank
This can be used to supplement whatever contributions you have automatically credited into the account from your paycheck. A good idea is to round all of your debit card purchases to the closest dollar each week, then transfer the difference to the 529 plan. Even just $5 weekly can help out a lot. This would translate to $260 a year and $2,600 every decade. With a 4 percent interest, you can accumulate an additional $650 per decade.
Go with a Simple Plan
Sometimes, too many choices isn't a good thing. Try going with a 529 plan that isn't too complicated, but allows you to invest in options that suit your needs. If you want to self-manage your account funds, then you should go with age-based investment options.
Automatically Credit the 529 Plan
This will ensure that you never miss a payment. Most parents set it up so that their checking account is debited a certain amount each month. You'll need to sit down and go over all of your income and expenses to see what you can honestly afford to put aside each month. Then whenever you have extra cash available, you can deposit it into the 529 plan.
Check Your State for Incentives
Free money is free money. Your state may offer incentives, which can be used to beef up your 529 savings plan. The tax benefits some states offer can be transferred into your plan. In some cases, this can total to over $1,000 per year.
Starting Your 529 Plan
Once you have found a 529 plan you want to invest in, you need to open an account with the institution. This can sometimes be done online. An enrollment kit will likely be provided or can be downloaded if you're applying online. Once the account has been opened, you can add funds. The account holder should be you and the beneficiary the child. Some plans require a specific initial investment, some being as low as $15 and others as high as $1,000. You can also set up the periodic contributions at this time, which can be as little as $15 per month.
Make sure to find out how to maintain your account and whether it can be done using your computer and smartphone.