Braun is a company with German origin based in Kronberg. It basically deals with consumer products and was a completely owned subsidiary of the Gillette Company till 2007. You will be surprised to know that Max Braun, the founder of this company first started manufacturing small components for radio sets. Gradually the company started the manufacturing of complete radio and audio sets. By 1950, it started to produce one of its most famous product till date i.e., Electric Shaver. As the time passes this company started its operation in many other fields and continued to keep adding products under its umbrella. Today Braun only concentrates on its core category of Shaving/grooming/beauty/hair care. While other sectors like household small appliances, health and wellness sector and clocks and watches are run by other companies under license.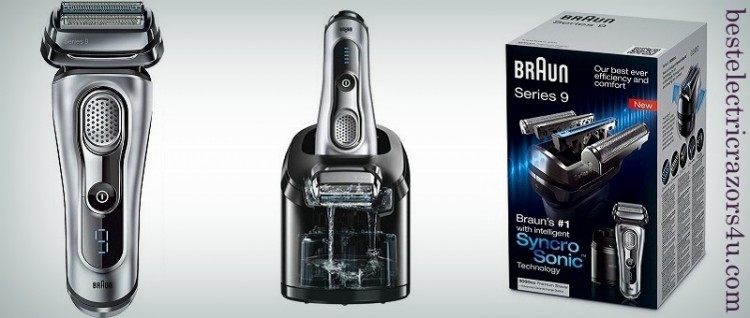 Braun – Male Grooming Products
From different products that are provide by Braun grooming products are the majority of them. They have specialized products available for male as well as female customers. Under the category of male grooming devices come electric shavers, stylers and trimmers. Braun has really came up with the top rated electric razors for men. The specialty of Braun shavers and products are it provides a flexible shaving system. It has a triple or even quadruple cutting system that helps to remove the facial hairs from problem areas too. The new series 5 and 9 both are endowed with the smartest technology of world i.e., intelligent Sonic technology that adjust the power of shaver depending upon your density of beard. You can check Braun Series 5 5090cc review & Braun Series 9 9090cc review for more convenience. You can check Braun Series 7 799cc Review on Instant Grooming as this series 7 shaver offers both dry and wet shaving with smart cleaning feature. Its shaving system provides you not only closer but also smooth shave. Its appliances does not need soap or foam, thus provides you convenience and less time consuming. While some models provide you dry shaving, some too helps you to enjoy wet shaving experience either under shower or with help of cream, soap or foam. These are easy to maintain, as they come with Clean & Charge station, that not only clean it also lubricate its par to deliver optimum performance. Braun stylers and trimmers also provide you efficient working and performance. Braun BT 5070 Beard Trimmer has added a new era to the history of beard trimming. It is really gorgeous from its look to its performance.
Braun – Female Grooming Products
Under female grooming section come epilators, IPL, Stylers and shavers. As we know that through epilators hairs are pulled out from their roots just like waxing. Although like in waxing, epilators do not remove cells from the epithelium of the epidermis. Braun epilators have become a favorite of every woman. The benefits provided by epilation are that it provides you smooth skin for a long duration of 4 weeks. As epilation removes hairs from its roots, so it does take time to grow again. And the added bonus is that next time when they grow, they are thinner and softer. Close- Grip technology provided by Braun helps in removal of as small as 0.5mm hairs. Epliation is gentler and hassle free as compared to other ways of hair removal. Braun epilators are provided with high frequency massage system that massages the skin while removing hairs, both at same time. Provided with different attachment you can use Braun epilators to remove hair from any part of your body, providing you with soft, supple hair free skin. Ideal for sensitive skin, epilators can be used by any women with any skin type and hair growth. With lady shaver and bikini styler, Braun lets you to shave and style those unwanted hairs the way you want.
Braun – Skin Care Range
Braun Skin Spa epilators you can enjoy triple functioning of these uniquely designed devices. It not only epilates as small as 0.5mm hair but also enriches and pampers your skin. It comes with an exfoliation brush attachment which deeply exfoliates your skin and 6 times more powerful and better that a manual exfoliation. It not only reduces the problem of ingrown hair but also refines and smoothen your skin for a natural and lustrous glow. I have a pivoting head that adjusts itself with the curves of your body and with 2 speed settings it provides you an awesome feeling. It works very well either in wet or dry condition.
Braun is well known for its quality shaving and foil shavers. But if anyone look for rotary shaver he cannot go with Braun. He must go with the Philips Norelco electric shavers. Philips is the best in making revolution in the field of rotary shavers.