Hey, guys! Are you ready to get ready for the beach? If your answer to this question is yes, then you have to keep on reading this article. We understand how important it can be to look fit for summer season and this is why we have prepared a lot of useful advice. If you follow our recommendations, it is guaranteed you will impress everyone with your appearance. And do you know the best part? It will only take a couple of minutes for you to read the article and discover our helpful suggestions.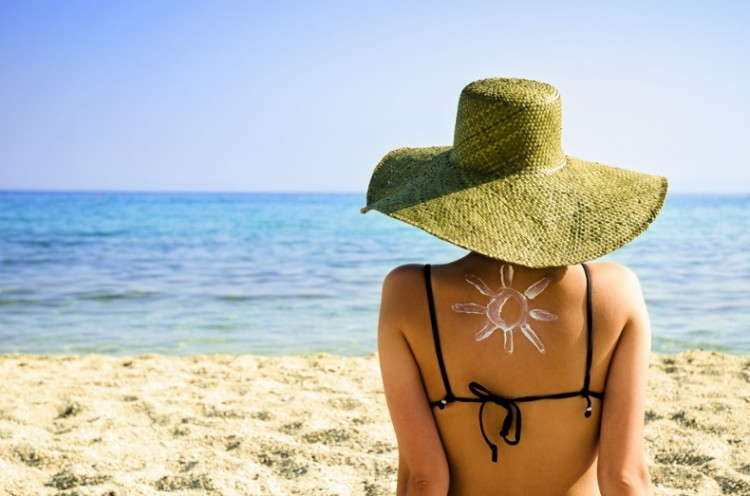 #1 Fake tan
A fake tan is one of the most ingenious products you can use to add definition to your body and show everyone that you are prepared for the summer ahead. You can even use it to define your abdominal muscles, drawing a line from the sternum to the belly button. Keep in mind that a fake tan can also provide protection for the skin, especially if you choose products that contain high SPF.
#2 Hydrating fruits
If you want to look amazing this summer, you need to stay hydrated. And what better way to do that than by consuming fruits? At the top of the recommendation list, you can find melons, as these are highly hydrating and quite delicious to the taste. At the same time, you might want to stay from dehydrating beverages, such as coffee or any caffeine-based drinks (no matter how tempting it might be to sip them by the pool).
#3 Skin brightener
As you cruise through the summer season, you might find yourself disappointed with how your skin actually looks. Well, a skin brightener can significantly improve the appearance of your skin, helping you look more amazing than ever. As an alternative, you can apply fresh lemon juice on the skin, as this can eliminate hyperpigmentation and even out the skin tone as well.
#4 Hair removal
There is no easy way to say that but, if you want to get beach ready, you have to remove unwanted hair. Here, you have a wide range of solutions available, with the razor being the last option (or even eliminated altogether). If you want your skin to look amazing and you not worry about hair removal anymore, consider more final solutions, such as electrolysis or IPL.
#5 Sunscreen
As we live in an age where the sun has become stronger, it makes sense to use sunscreen protection whenever we are in the open outdoors. If you are going to the beach, make sure to purchase best sunscreen with adequate protection (SPF). Keep in mind that the value of the SPF determines how much time you can spend in the sun, without burning your skin. And, yes, choose one with a higher SPF for the face, as the skin is more sensitive.
#6 Exfoliation
In order to get beach ready, you have to exfoliate your skin. While there are many products out there that can be purchased for such purposes, it is more comfortable to use a handmade scrub. For example, you can prepare a highly effective scrub by mixing honey with brown sugar. Always perform a gentle massage when scrubbing the skin and apply your regular moisturizer as soon as you are done.
#7 Moisturizer
During the summer, our skin suffers from constant exposure to the sun, losing moisture at a high speed. If you want to prevent such matters from happening, you need to accustom yourself to using moisturizer on a daily basis. The application of such products can also make wrinkles and fine lines less visible, so take that into consideration.
#8 Workout
Just because the summer is here, this does not mean you should stop working out. One of the best ways to prepare yourself for those awesome beach days is to establish an early morning workout routine. You can engage in any kind of physical exercise you feel like, whether it is running, swimming or yoga. What matters is that you stay in shape, prepared to show off your body at the beach!
#9 Nail strengthener
When it's summer outside, the whole body feels it. Even your nails are subjected to a form of aggression, splitting and chipping more often. In order to give your nails the protection they deserve, you should consider using a nail strengthener. After that, you can apply your favorite nail polish, enjoying the trendy summer colors.
#10 Hair care
If you want your hair to look amazing, you need to pay more attention to its care. For example, you can increase its strength, by washing your hair with a mixture of egg yolks and shampoo. There are natural hair masks that you can try to, in order to restore its natural shine and provide protection against the harmful action of the sun.
These are only a couple of ways in which you can prepare yourself for the summer and the time spent at the beach. You can also read a revitaline in order to discover more useful information on products you should be using.
Video: 7 Skin Care Tips Before Going to the Beach
Via:-https://www.youtube.com/watch?v=F-WEBWL4qLs
Author Bio:
Annie Lizstan works as a health and beauty consultant for online websites and an independent researcher by profession. She had completed her studies from university of Arizona and live in Wasilla, Alaska. She always like to explore her ideas about health, fitness and beauty . In her recent period ,she got an opportunity to exploreGlozine lifestyle news. She has experience researching as a passion as well as profession. You can also connect with her on Facebook, Twitter and Pinterest.