Are you planning on rolling out the red carpet for iOS 10 Beta on your Apple device? Maybe you should consider putting that plan on hold. Yes, the early version of iOS's latest iteration is being hailed as impressive by popular tech sites like TechoMag and TechRadar, but it comes with a handful of issues that you should be aware of to make an informed decision about whether to install it or not. You may have already come across plenty of reasons to upgrade your device to iOS 10 beta, but now let's take a look at some of the reasons why it would be better for you to skip it and instead wait for the stable release.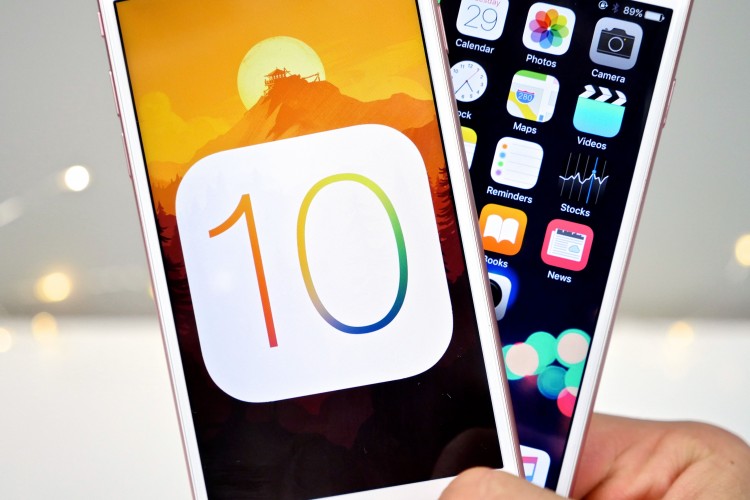 1.     Crashing Issues and Bugs
Before you press the panic button, hear us out first. No, iOS 10 beta version does not revive the haunting memories of iOS 8, which was perhaps the buggiest rollout from Apple to date. However, you need to remember that beta indicates work-in-progress and therefore is bound to have plenty of issues that are yet to be discovered, addressed, or resolved. With the beta version of iOS 10 running on your device, you should not be surprised to find your device becoming unresponsive all of a sudden, or the app that you are using suddenly crashing. Expect to find yourself rewriting a lot of interrupted emails, missing out on opportunities to set new high scores, figuring out why your battery is getting drained at an abnormally high rate, or finding your calls getting dropped for no apparent reason. These problems will continue to circle you while the developers gradually make their way towards the stable release of the firmware.
2.     Dodgy Compatibility with Third-Party Apps
Despite keeping an eye out for the beta releases of a firmware, developers normally refrain from investing too much time and effort on updating their apps for the half-baked version. As a result, the performance and reliability of these apps end up becoming pretty unpredictable. If you upgrade to iOS 10 beta, then do expect some of your favorite apps to freeze, crash, or not work at all.
3.     No Real Help from Apple or Developers
One of the biggest downsides to making a switch to iOS 10 beta is that you will not be receiving a great of help from both Apple and developers alike. Every time you run into a problem and turn to the official sources for help, you'll find yourself listening to or reading something that goes like, "We are sorry to hear that you are facing an issue with iOS 10 beta. Our team is working on resolving the issues. Kindly downgrade to a previous, more stable version of iOS and wait for the final version of iOS 10 to arrive. Thank you." The issues caused by iOS 10 beta on your device will be your own to handle, with neither Apple nor the developers giving your problems the same attention that they normally offer in case of a stable release.
4.     No Luxury of Jailbreak
Jailbreak has a tendency to take its own sweet time to arrive for any new iteration of iOS, but if you waiting for it while on a beta version, then you are in for a disappointment because it will never come. Major hacking teams like PanGu and TaiG9 focus on jailbreaking stable public releases only, which is understandable since each version requires its own fair share of focus, effort and time. Upon upgrading to iOS 10 beta, you will have to make yourself comfy in the walled garden, though the walls have been made pretty thin recently.
5.     Process of Downgrading from iOS 10 Beta is Unpredictable
Upgraded to iOS 10 beta, used it for a while, but then had a change of heart and now plan on downgrading to the previous version? Too bad it is not going to as simple as that. Apple has warned that users won't be able to downgrade to a previous version, though that is not entirely true. You can downgrade to the most recent stable release, i.e. iOS 9.3.2, but there is a catch. You will not be able to restore your device from an iOS 10 backup after you've ditched the beta version for the older, more stable one. The only backups that will work for you are the iOS 9 compatible backups. There is a chance that the data between the time you switched to iOS 10 beta and then downgraded to a previous version will get lost. Sounds complicated? We feel the same way about it.