Steam showers have been around for a while, but it is only recently that they have become more advanced than ever. Steam showers today, especially those that are already pre-built, are loaded with some exceptional features that make them a truly valuable addition to any bathroom. These features often include chromatherapy lighting, touch controls, radio features, Bluetooth connectivity, and an array of massage jets and other practical features such as tempered glass panels, glass shelves, extractor fans, and more – which all contribute to their popularity amongst homeowners. But when buying a pre-built steam shower unit, there are some factors that you need to know as well. Below are a few: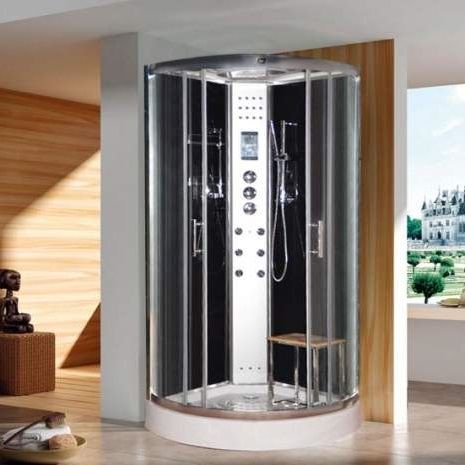 Pricing
The pricing for modular or pre-built steam shower units can greatly vary depending on the features available. Some of the standard ones can range from £900 to £1,500, but the ones with more advanced features or are a combination of steam shower and whirlpool bath, for instance, can set you back a cool £1,500 to £1,900, even more. But despite the price, those who purchase steam showers consider them an investment – and even if they move to a new location, they can still take the steam shower with them, which makes the steam shower an even more worthwhile investment. Some suppliers offer lower prices, so it would be a good idea to learn more about your price choices first.
Typical Features
Most steam shower units are equipped with some standard features, and this includes integral glass doors and panels, steam generators as well as dispensers for steam, multiple jets and showerheads, and interior moulded seating, among others. But you should also look for some additional features that offer enhanced practicality, such as thermostatic shower mixers and valves, touch control panels, and water softeners. Some practical features may be added on to the steam shower package, but others are already included, so you should find out which are included and which would need to be added on.
Configuration and Installation
A basic pre-built steam shower unit will already be built according to the standard size of shower units or baths, which is good news if you are planning to replace an existing standard shower or bath. Additionally, steam shower units are relatively easy to install, and installation can generally be done in a day as long as there are no issues with plumbing or electricity.
Colour Options
When it comes to colour options, be aware that there aren't many. Most pre-built steam shower units come in either off-white or white. However, if you're lucky, you can find some suppliers which offer dramatic black units complete with LED lighting features. One tip: when choosing a shower unit, look for one which comes with textured flooring to reduce the likelihood of slips and falls.