A car is a considerable investment.Depending on the exact make and model, you could be handing over many tens of thousands – or even hundreds of thousands – or pounds.Even for the wealthiest, it's worth protecting such an investment.This is especially so if you're forced to carry dirty items in the boot of your car every now and then.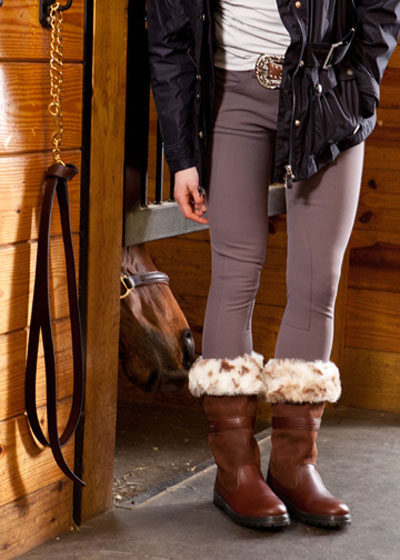 That's where the boot liner comes in.In this article, we'll briefly examine this piece of technology, and suggest ways in which it'll protect your boot against damage and dirt.
Dogs
If you're the owner of a dog, then you'll need to take it for regular walks.Ideally, at least some of these walks should take place in the countryside.The countryside will provide a more varied stimulus for your feet – and your dogs – as you traverse up and down hills and through winding woodland paths.Also, importantly, it'll provide much more excitement than wandering through an urban sprawl.
But if you're going to travel to the woods, then you'll likely need to bundle your dog into the back of your car.And that's where the trouble begins – when dogs go for a walk in the woods, they tend to enjoy frolicking in the muddy things they find there; puddles are seen as opportunities to get wet, and the undergrowth as an inviting treasure trove to be ransacked.
When your dog finally returns to your car, it might well be covered with filth.In order to prevent those muddy pawprints and stray hairs from finding their way onto your upholstery, you'll need to install a boot liner.
Cyclists and Hikers
But dog-walkers aren't the only ones with dirty property that needs to be transported; if you're a keen cyclist or hiker, then you'll have dirty machinery and footwear to transport from one place to another.While a pair of walking boots might be stored in a suitable plastic bag, the same isn't true of a bicycle.In order to safeguard your car while you're transporting your bike, then, a boot liner is essential.
What Sorts of Boot Liner are there?
Boots come in many different shapes and sizes.And so too do the best boot liners.By providing a liner that perfectly matches the contours of your interior, you'll be denying those stray hairs and particles of dirt any space through which to move.
If you're unwilling to spend too much, you'll find that there are plenty of budget options available.That said, you might also find that these budget options aren't up to much – they consist of a one-size-fits all carpet, which sits loosely inside your boot, allowing dirt and hair to pass straight through.
A more substantial and long-lasting option comes in the form of a made-to-measure approach.A boot cover which is designed for a specific make of car will invariably be able to last far longer, and provide far better protection, than a cheaper and less rugged one.Vauxhall, Mercedes and VW boot liners are all available from specialist outlets.
What About the Cost?
If you're looking to invest in protecting your car, then your budget will largely depend on the quality of your vehicle, and how you think damage might affect its value over time.If you're driving around in a car that costs less than a few thousand pounds, and you intend to drive it into the ground, then investing in a sophisticated boot liner might seem a little bit of a waste. If, on the other hand, you've spent more than that, then you'll want to ensure that your investment is protected – whatever dirty equipment or animals you're carrying.
It's also worth considering the cost of repeatedly cleaning a dirty boot.If you intend to perform the cleaning yourself, then you'll still be investing in materials and spending time on labour – time which you might want to spend elsewhere.And if you're going to pay a valet to clean your car for you, then you'll find that the cost of repeatedly cleaning a boot that's constantly being made dirty again will quickly spiral.
What's more, some of the damage of dirt cannot be removed by cleaning – which means that over time, repeated exposure to dirt will have a cumulative effect.The condition of your boot will gradually deteriorate – as will the value of your car.In order to protect against this problem, you'll need to invest in a quality car boot liner.Fortunately, there are many such devices available online!