When laying a new laminate floor, there are several good reasons why you might need to use an underlay. Laying a material between the new flooring and the subfloor provides good sound and heat insulation, evens out imperfections in the subfloor, provides a layer of comfort, and can prevent moisture rising and ruining the floor.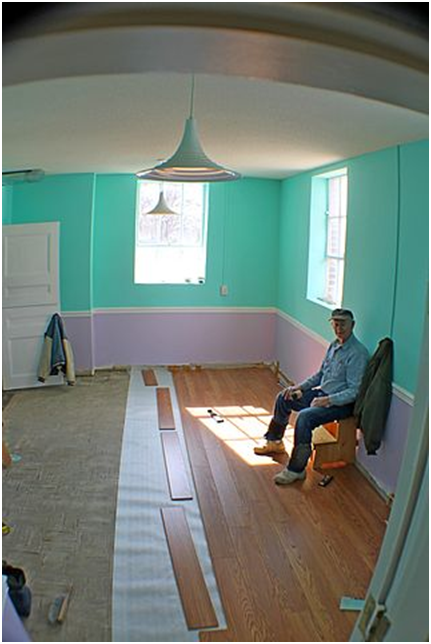 Using the correct underlay will help to ensure the successful installation of your flooring.
If moisture is a problem
You will need to install a damp proof membrane (DPM) if damp is a problem, either alone or in conjunction with a foam underlay. If you are installing laminate flooring in a basement or over a concrete subfloor, a DPM is recommended.
Foam underlay
This is the most common type of underlay and particularly suitable when installing laminate over a chipboard or wooden subfloor, as these materials need to breathe. Foam provides a good level of sound insulation and comfort underfoot, depending on thickness. You will find a good range of underlays to suit your installation and budget at suppliers such as ukflooringdirect.co.uk.
Combination foam underlay
This type of underlay combines a standard foam with a DPM. This is the cost-effective solution when you need extra protection when laying over concrete and plywood floors and prefer not to install two separate underlays.
Felt underlay
If you are installing underfloor heating mats in a bathroom or kitchen, you will need a felt underlay. This type of underlay allows for a more efficient heat transfer, enabling your heating mats to work effectively.
Solid underlay
If foam alone won't iron out the imperfections in your subfloor, or the floor needs greater structural integrity, opt for solid underlay in the form of fibre boards or plywood. This will give a smooth surface for installing your flooring and more structure than a floating underlay.
Do I need an additional underlay if the flooring has underlay built in?
It is not recommended to add an extra layer of foam underlay when the laminate flooring has padding built in; in fact, adding extra underlay may make the finished installation less stable.
Some tips on laying underlay

Make sure the rolls of underlay you buy are at least as long as your room to avoid unnecessary joins. You can't avoid lengthwise seams, so either choose self-adhesive underlay or join the seams with tape.