Good nutrition is key to a healthy happy life, and we all know that great home cooked food is the best way to ensure you are getting enjoyable meals at the same time as being able to keep tabs on exactly what it is you are eating.
The recent upsurge in popularity for healthy fresh food means that more and more people are turning their hand at homemade – but many are put off by the time needed to produce delicious meals from scratch. With busy modern lives making more and more demands on people's time, it can be a struggle to keep up with the cooking.
However, by implementing just a few clever kitchen hacks, you too can cut down the time you spend on cooking, without having to compromise on the quality of your food. And with a little bit of savvy shopping, some cool kitchen gadgets and helpful cooking habits, you will soon find yourself serving up delicious home cooked meals in a fraction of the time.
Fancy giving it a go? Ditch the microwave meals and takeouts and try our tips to get you cooking quicker!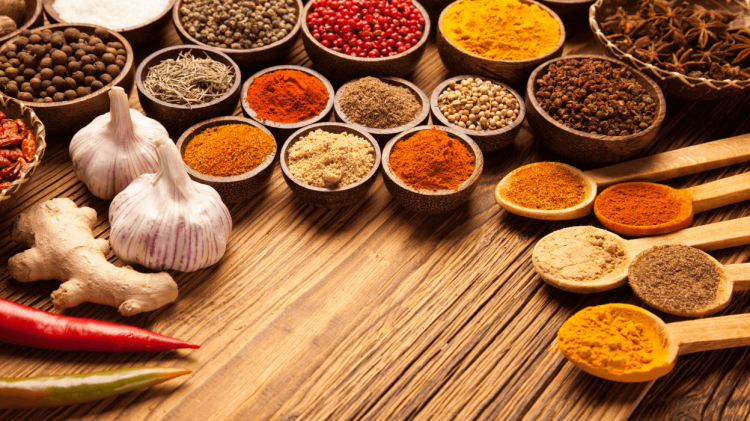 Batch cooking
If you are cooking from scratch night after night you will understand just how time consuming fresh home cooked food can be – wouldn't it be nice to know there is a home prepared meal ready and waiting when you get home on those days where you find yourself playing catch up?  This is where batch cooking can help. By simply multiplying your ingredients each time you do have time to cook you can create more than one meal while you are in the kitchen. Serve one meal straight away then quickly cool and freeze the rest in meal sized portions that can be enjoyed reheated whenever you are pressed for time.  Choose freezer safe storage containers and do remember to mark all your meals with their contents and date so that you don't end up playing freezer roulette with unidentified items! This approach works particularly well for foods such as soups, curries, pies and lasagna. Remember foods should only ever be reheated once and should never be refrozen once defrosted.
Supermarket cheats
If prep time is at a premium, you might want to consider cutting this down by opting for a few pre-prepared items in your supermarket shop.  Ready washed and bagged salads are a great kitchen staple – perfect to throw on the plate as a garnish to a quick quiche or pasta dish, while peeled, sliced and diced vegetables can be thrown straight into the pot from the packet, making them a great standby when you are pushed for time.  Choosing pre-prepped meat and fish dishes, such as marinaded chicken or some salmon en croute is also a great time saver and looks great when served up.
Get some gadgets
If you prefer to create every element of your meal, but would still like to be faster when you make your food, it can be helpful to invest in a little culinary tech. From breadmaking machines that can bake you a fresh loaf overnight, to slow cookers that will simmer your stew while you work, kitchen gadgets are a boon for the chef whose kitchen time is limited.
You can also find a range of gadgets from sites like New Easy that minimize time spent on regular food prep tasks – from vegetable choppers that will create neat dices and just-right juliennes in a fraction of the time, to microwave cooking tools that can help you to heat food even faster.
Practice makes perfect
If you are new to cooking for yourself and find that the task is daunting and takes too much time, don't give up. Cooking is a skill that is developed with practice, and, as time goes on, you will find that you get faster at preparing your household's favorite dishes. If you are lacking in kitchen confidence, then it can be a good idea to attend a cooking course that will help you to build your skills and allow you to learn techniques that might save some time.
Dishing up!
Cutting the time you spend cooking will free you up to enjoy your spare time so much more – and there is no better way to spend the extra hours earned than enjoying the result of your new-found kitchen confidence with friends and family. Why not invite everyone over to enjoy your quick cooked culinary delights?