There are approximately 558,000 underground storage tanks (USTs) in the United States storing hazardous substances.  As a result, there are strict federal guidelines regarding USTs.
If you are thinking about a career that is located on a site that has underground storage tanks, but aren't quite sure what that involves, keep reading.
Today we are reviewing what underground storage tanks are and what you can expect as the owner or operator of one.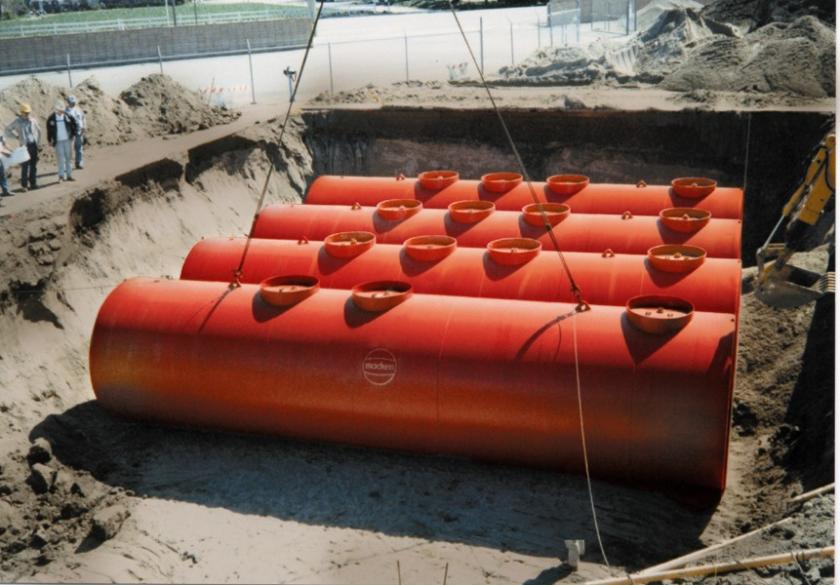 1. What is an Underground Storage Tank (UST)?
In short, an underground storage tank is a tank, or combination of tanks, with interconnected piping located at least 10% underground.  These specialized tanks store hazardous material, such as petroleum.
2. What Risks Come with USTs?
USTs have the potential to leak if not cared for properly, which threatens employees, the public, and the environment.
Since all USTs contain hazardous material, leaks into the soil can contaminate the groundwater.  And, since groundwater is the source of nearly 50% of all Americans' drinking water, leaks are a serious problem.
3. What Regulations Are in Place to Protect the Public?
In response to the risks USTs present the public, and as a way to protect the environment, the federal government passed a series of laws to initiate leak prevention, detection, and cleanup efforts.
Here is a quick overview:
Regulation of tanks to prevent corrosion and structural defects
Technical requirements for design, installation, leak detection, spill and overfill control, corrective action, and tank closure
Authorization of the EPA to respond to petroleum spills and leaks
Requirement of UST owners and operators to take financial responsibility for leaks
4. Who is Exempt From Federal UST Laws?
There are containment tanks that are exempt from federals UST regulations:
Farm and residential tanks with less than 1,100 gallons of motor fuel
Tanks on or above the floor
Septic tanks for collecting storm and wastewater
Tanks with 110 gallon capacity or less
Flow-through process tanks
Emergency spill and overfill tanks
Tanks storing heating oil
In addition, some storage sites such as surface impoundments, pits, ponds, and lagoons do not need to follow federal UST regulations.
5. What are Some UST Owner Responsibilities?
As the owner or operator of an underground storage tank, there are many requirements that must be met in order to continue operating legally.
For example, all USTs must be registered with the appropriate authorities.  They must also meet all leak detection requirements, as well as spill, overfill, and corrosion protection requirements.
In addition, all owners and operator must:
Be financially responsible
Maintain proper records
Perform consistent site checks
Follow regulations regarding installations of new tanks and closure of existing ones
6. UST Training Requirements
In addition to the above-mentioned responsibilities, the EPA has implemented minimum process safety management training for Class A, B, and C UST operators.
Designed to educate owners and operators of USTs how to comply with their legal responsibilities, UST training helps to eliminate leaking risks, and make sure all tanks are properly installed, protected from spills, overfills, and corrosion, and are properly closed.  In addition, they are taught how to recognize any leak releases to prevent further air contamination.
In the end, there is a lot that goes into working on sites that have underground storage tanks.  In fact, without proper education about how they work, and the risks they pose to the public, USTs have the potential to do a lot of damage.
Educate yourself about USTs before jumping into a career working with or near them.  Your health, the health of others, and the environment, depend on it.