The Dallas Cowboys started out looking like they would qualify for the playoffs and make a real run at the Super Bowl this season, although recently that has been far from the truth. The Cowboys have struggled and they are now 6-6 overall this season, although they did record a much-needed victory over the Washington Redskins on Thursday night which will have given them a boost.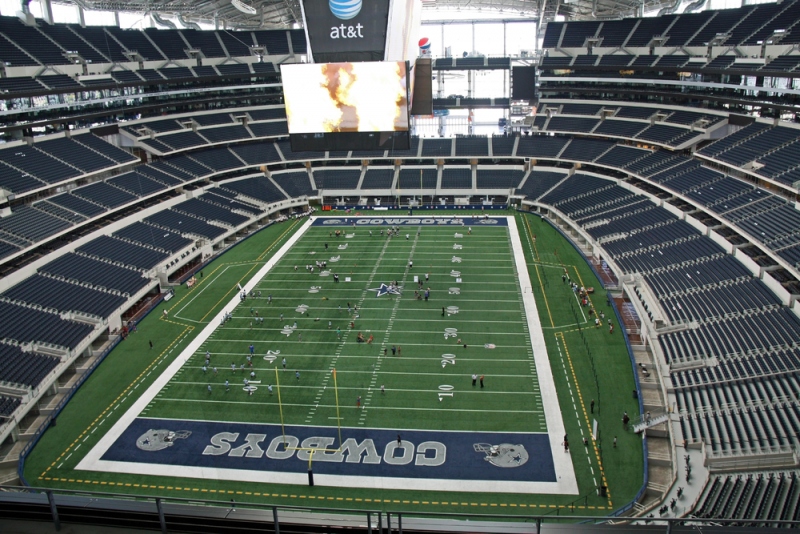 The Cowboys bounced back to beat the Redskins 38-14 on Thursday Night Football, ending their three-game losing run. It came at a crucial moment for them as they had slipped down the rankings, and they now need to build on that victory and use it with just four games left in the season. Those games are split one at home and three on the road, which is not ideal, but it is something they have to overcome if they want to reach the playoffs. Their next two games see them travel to New York to face the Giants and Oakland to face the Raiders, before a home game against the Seattle Seahawks. They round off their regular season campaign away at Philadelphia, the hot team in the NFL right now, so that will be a tough one.
If they are to make the playoffs with that schedule, they have to play as well as they did on Thursday night and hope other teams slip up along the way. The latest odds on bet365 have Dallas at +6600 to win the Super Bowl, which reflects their chances of going far right now. However, should they put together a good run and win their next two games then those odds would begin to shorten as people believed in the team more.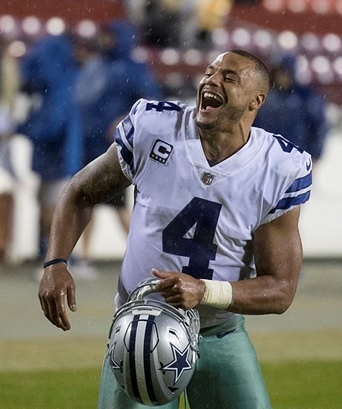 "Dak Prescott" by Keith Allison (CC BY-SA 2.0)
If the Cowboys are to go on a good run, then they need to show more offensively like they did on Thursday night, compared to the past few games we have seen them. During their three-game losing streak, we have seen the Cowboys score just 22 points in those three games, which is simply not good enough. They have to perform better, but seeing them put up 38 points on Thursday will have given their fans hope. They have plenty of players who are capable of creating offense, but we need to see it on a regular basis now that it is crunch time for them.
The Dallas Cowboys have had a very strange season, but there is still hope for them yet. They are still chasing a playoff spot, and if we see the sort of performance we saw on Thursday Night Football then they have a chance to claim one. Once they are in the playoffs, anything can happen and it will be interesting to see how they fare should they qualify. Their fans haven't given up on them just yet, but the next couple of weeks will tell us whether or not to start taking note of the Dallas Cowboys as we head towards the end of the regular season.