There are many destinations to discover when one is in Bangalore, and top of the list would be Mysore, which is considered a nerve center for culture and festivals. The 150 km route between the two cities is dotted with numerous attractions, including Ramanagra, famous for its arid, rocky landscape. Informed travelers are now switching from expensive taxis to self-drive rented cars for this popular journey. With a self-drive Bangalore to Mysore cab, one can enjoy stops and detours along with many other privileges. It is also a great way to explore the main destination of Mysore.
Picking up a rental car is the most natural choice in many countries of the world and the modern Indian traveler is also warming up to this most convenient option. There are many benefits when one takes charge of the wheel. Complete privacy is one of them. Self-drive cars are perfect for solo travelers, all-female groups and those traveling with family. Self-drive car rentals give the driver total freedom over schedule and route. The rented car is the sole vehicle for the whole trip, which means there is no time wasted on figuring out Mysore's rather basic, and at times expensive, local transport options.
A City of Landmarks
When exploring Mysore, one can enjoy a short 20 km drive to Srirangapatna, a town that houses remnants of Tipu Sultans legacy. The palace, gardens, and mausoleums are some of the highlights of the place. Mysore city is well-known for its palace, which is a splendorous work of architecture and engineering that provides one of the best spectacles during Dussehra nights when it is lit up. The illuminated city is a sight to see, especially from vantage points like Chamundi Hills, also home to a famous temple. A visit to Mysore Zoo is also recommended.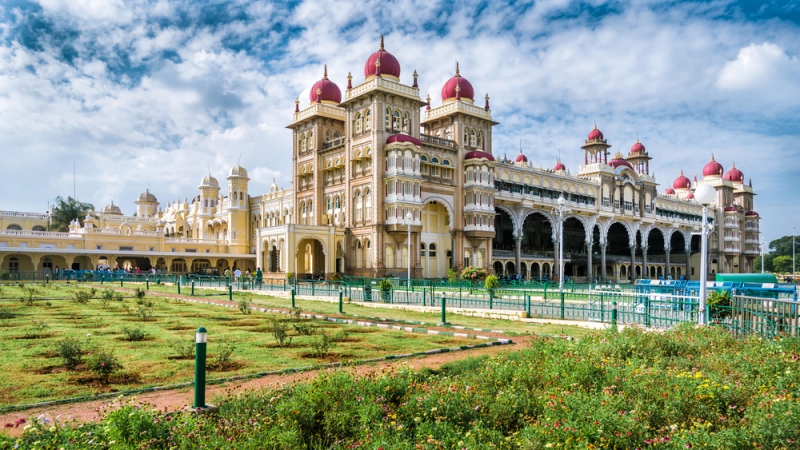 Self-drive convenience also comes at a low cost. Independent travelers can break the shackles off rigid public transport routes and expensive chauffeured taxis by renting a car, a mode of transport that has been favored across the world. Companies like Zoomcar are blending the basic car rental service with additional assurances like 24/7 on-road support and app-based booking. A combo of tech, competitive pricing and flexibility are making a rented car the best way to enjoy Mysore.
Car rentals add a sense of excitement and serendipity to the Mysore experience, while also retaining the budget of the traveler.