In order to find success in the restaurant business, it's important to set yourself apart. With the multitude of dining establishments in this highly competitive industry, boasting a good selection of delectable dishes paired with an inviting ambience is only half the battle. It's no easy task to be original. In fact, you could argue that it's nigh impossible to accomplish. However, there are ways to stand out and be unique against your competitors. Here are a few ways to make your restaurant stand bright amidst the crowd.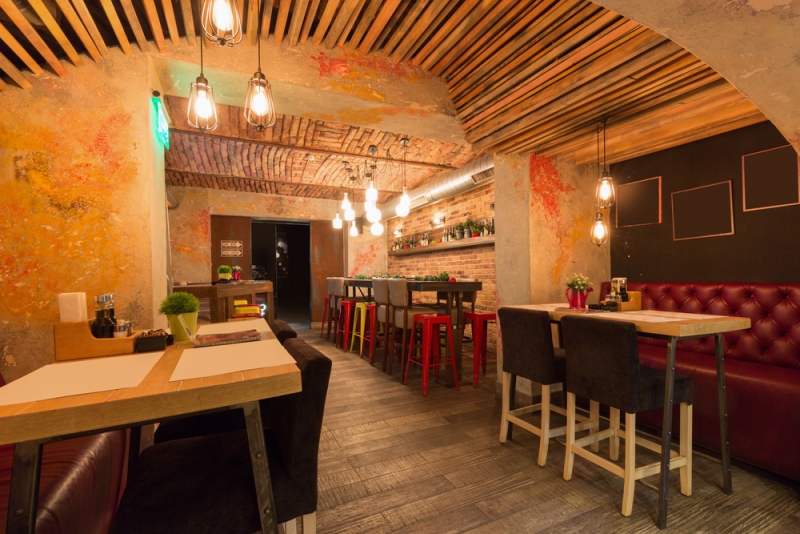 Research on the competition
It's a task that may sound tedious to do, but a small investment of time in doing research on what the competition has to offer can give you direction on what theme to pursue for your own restaurant. From the menu to furniture and fixtures like custom restaurant booth seating, you'll have a better understanding of what you'll need to acquire or integrate with your own dining establishment to stand out. This is perhaps the only real way to come up with something new to entice potential customers into experiencing your restaurant.
Utilize technology
Whether you need to market your business to a wider demographic via social media websites or streamline processes to make things more efficient during business hours, make it a habit to utilize technology. It's a trend that hasn't caught on yet with much of the restaurant industry, and being one of the first to use it in business can easily help make your restaurant stand out.
Put your own twist on classic dishes
One of the best things about food is the limitless ways in which a single dish can be presented. A good old-fashioned burger, just for example, can easily turn into sliders and serve as effective and inexpensive appetizers. It may not exactly be completely original, but it is a unique twist that many will no doubt enjoy. Keep on experimenting and mixing up your menu. Try to get as much input from both the staff and guests too, as they may have ideas or be aware of dining trends that you would not have been aware of otherwise.
Never skimp on quality
This goes without saying but you'll be surprised at how many dining establishments still have bad common practices. From the quality of the food to the actual service, be sure that everything is always in top form. In this industry, the food should always take priority over everything else. Ensure that the staff is well trained and that the dishes that come out of the kitchen are nothing short of perfect.
It can be difficult to stand out in the food and beverage industry, given the multitude of competitors and the somewhat oversaturated market. But that doesn't necessarily mean that it is impossible. All it takes is some hard work and the right mindset of thinking outside the box.