It is a common belief that the football team sitting atop the Premier League at Christmas will go on to win the title. It's nothing to do with festive luck but is more a measure of the halfway point that the league reaches around Christmas and the New Year.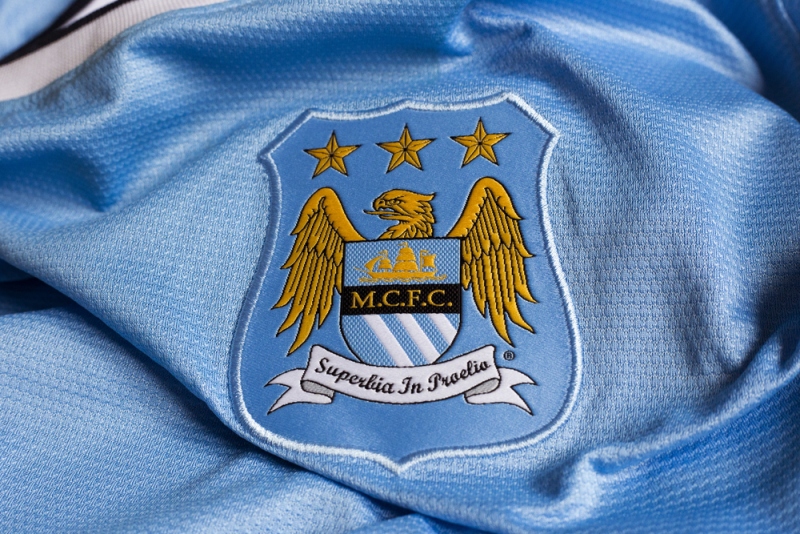 The odds that this will be the case this season are good, with Manchester City look likely to continue the trend, comfortably sitting at the head of England's top-flight with a 15-point lead as we move beyond the halfway stage.
So, is there anyone who could beat them to the top domestic trophy this season?
In the 25-years since the Premier League was first launched in the 1992/93 season, only six clubs have held the title. Of these, the honors roll is very much dominated by the Manchester clubs. Manchester United have won the illustrious league 13 times and City just twice (2011/12 and 2013/14).
Who are the title contenders?

Currently, Manchester United are City's closest contenders followed by Chelsea, but neither are close to matching the Sky Blues' seemingly unstoppable and undefeated run. While City only dropped four points when they drew at home to Everton in their second game and again more recently against Palace (a game which they would have lost, had Luka Milivojevic not missed a last-minute penalty); United have lost three times and Chelsea, four.
Below Chelsea sit Liverpool, Tottenham, and Arsenal; all teams that have talented squads and have proved to be tough competition in the past for Manchester City.
Mathematically speaking, any of these teams could technically overtake Manchester City if they failed to continue their winning streak but what are the chances of this happening?
Manchester City: remaining fixtures

City have 16 more games to play, and while some of them will be tougher than others, none of them will be easy. As teams fight to beat relegation and the pressure builds for that coveted title, the Sky Blues will have to maintain their momentum to secure each win.
Their remaining fixtures are:
13/01/2018        Away    Liverpool
20/01/2018        Home   Newcastle United
31/01/2018        Home   West Bromwich Albion
03/02/2018        Away    Burnley
10/02/2018        Home   Leicester City
24/02/2018        Away    Arsenal
03/03/2018        Home   Chelsea
10/03/2018        Away    Stoke City
17/03/2018        Home   Brighton & Hove Albion
31/03/2018        Away    Everton
07/04/2018        Home   Manchester United
14/04/2018        Away    Tottenham Hotspur
21/04/2018        Home   Swansea City
28/04/2018        Away    West Ham United
05/05/2018        Home   Huddersfield Town
13/05/2018        Away    Southampton
Of these, there are probably seven or eight matches that could threaten the club's push for an 'invincible' season, and four of these fall into a period of back-to-back pressure.
The first big test will be the visit to Anfield to meet 4th placed Liverpool when the Reds will be looking to save some face after their 5-0 drubbing at the Etihad Stadium in September.
The next big test for City will be throughout February and moving into March, as they face four tough games in a row. In February, they travel to Burnley, and then host Leicester city, before heading to the Emirates Stadium to play Arsenal.
Moving into March, their next game will be at home to reigning champions, Chelsea. Despite having a home advantage, this will be their toughest game in a challenging period.
A few weeks of possibly less hotly contended matches leads into the Easter weekend when City head to Goodison Park to face Everton. As the only club to have taken points from the Sky Blues so far, Everton should be able to offer some stiff competition.
That game is swiftly following by the Manchester derby, with José Mourinho's team keen to secure a personal victory of their own. As is typical with most derbies, this game will be tough to call and could go either way.
The following week doesn't get much easier for City, when they will play Spurs at Wembley. If City haven't lost a game by this point, this will be seen as their final challenge to an unbeaten campaign as many would expect them to win their remaining fixtures.
Plenty of punters betting on sports of all varieties will be avidly watching the outcomes of these matches. The odds on Manchester City winning the league have been slashed by bookmakers, but there are still some great odds on the Sky Blues completing the season as undefeated champions.
How does Manchester City compare to the rest of the league?

With 22 games played, City have scored a total of 64 goals which is almost twice as many as third-placed Chelsea (39). Conceding just 13 goals, they have the biggest goal difference in the table at +51. The closest contenders to this admirable figure is Manchester United on +29 before dropping to +25 with Chelsea and Liverpool.
With a total of 62 points from 22 games, Manchester City could break records this season. The most points recorded in a season was in 2004-2005 when Chelsea took the title with 90 points.
Ambition is fickle

The real test for City may come after they secure the Premier League and questions will be asked about whether they can maintain the same level of motivation. This can also be compounded by how far they go in the Champions League and domestic competitions, which will inevitably take priority.
They have the squad to compete on all levels but if there is anything beyond individual games that can trip them up, it's their ambition.
Whatever the next 16 games have in store for City, it will keep fans entertained right up to the wire.