If you're lucky to be living in Gloucestershire the county can boast some of the most stunning views and landscapes. It's a popular spot for wedding locations because the choice is so incredibly varied. If it's a countryside setting you're after, then look at the Cotswolds with its picturesque villages and rolling hills and hedgerows. There are bustling lively market towns full of medieval architecture but for a really romantic and mysterious setting, the jewel in the counties crown has to be the magnificent Forest of Dean.
The Forest of Dean as a wedding venue is pretty hard to top. Perhaps it's just the mysterious nature of the place or the endearingly romantic setting that make one place, Puzzlewood, especially interesting.  It's been used many times for tv shows and films that it's near impossible to escape it being on screen. Recently Puzzlewood was used for a large battle scene between the main rebels and a horde of Stormtroopers in Star Wars a Force Awakens and has also been used for locations for Harry Potter both on screen and in the novels. It's easy to imagine Ron and Hermione walking hand and hand through the woods planning a future together after defeating Voldemort. You'd be certainly rubbing shoulders with A-listers should you choose to have your ceremony here.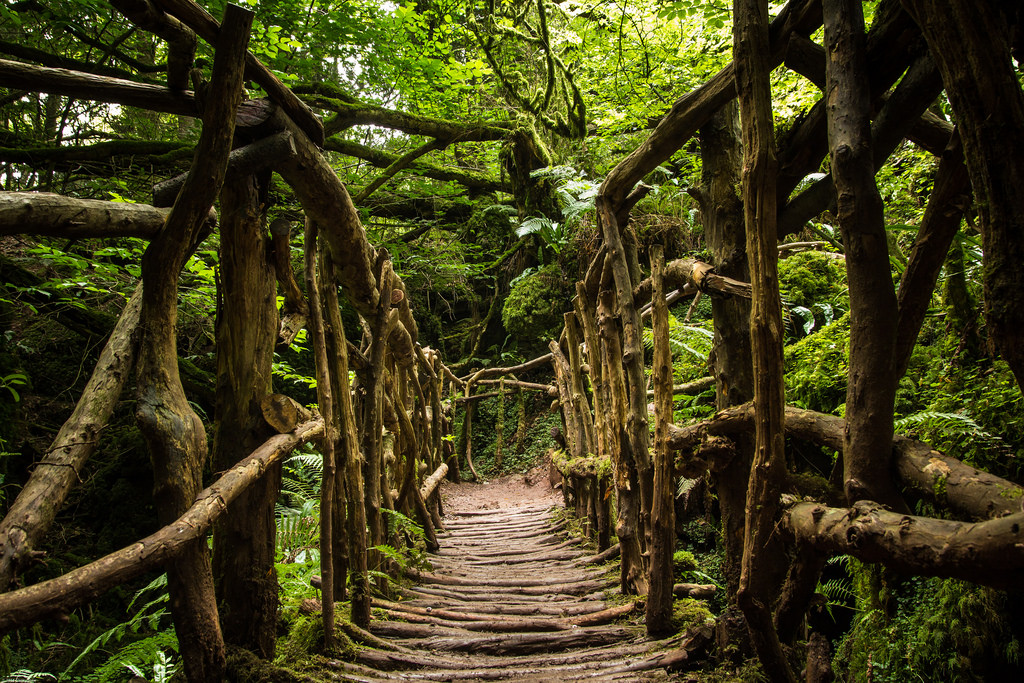 If it's a more traditional and historic feel you're after then you can do no better the Speech House a Gloucestershire wedding hotel venue should be the first choice. Built-in 1675 it has all the charm of a Restoration period house but with all the modern opulence you would expect. Most importantly it boasts a great four poster bed, apparently its one of the largest in the country! The Speech House is not only the most famous Forest of Dean wedding venue. It is also thought to be the hunting lodge of those two, great, star-crossed lover's actress Nell Gwynne and her rather important beau Charles II. You could recreate the romantic (and a bit illicit) walks that these historically famous lovers took by wandering the beautiful woodland adjacent to the Speech House. Who knows what secrets the ancient Oaks know. If they do their certainly not telling. Check out the story of Charles and Nell
The other beautiful and romantically mysterious feature are the Clearwell Caves. Again, it's been used many times in films. It's most famous appearance was a Doctor Who Christmas special. You'll be able to descend into the glittering show caves or, if you're feeling really adventurous, the journey into the deeper levels of the cave fully kitted out with lamps, helmets, and wellies. Whilst it may not be the most stunning attire it's certainly the most practical and makes for an interesting distraction away from the hustle and bustle of the world.
Something for every couple in this Royal, mysterious, romantic and very special place.