Smokers under the age of 21 in New York City are either going to have to quit in six months or risk breaking the law. Mayor of New York, Michael Bloomberg signed a bill on Tuesday that will increase the age requirement on tobacco products to 21. The bill is called "Tobacco 21" and it will go into effect six months from now. The previous age, like it is for much of the nation was 18. The law will also pertain to electronic cigarettes, presumably because of the nicotine that they contain, which is extremely addictive, but electronic cigarettes are much safer.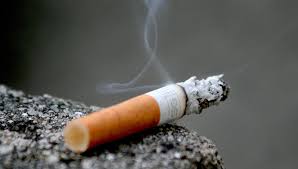 Bloomberg also signed a second bill which is called the Sensible Tobacco Enforcement bill, causing smokers to pay more for cigarettes by prohibiting discounts on the products. They also are stepping up enforcement for those who sell cigarettes that are trying to evade paying taxes on the products. This is because there has apparently been major problems with this in the past, with the Department of Health for NYC reporting that the state lost $500 million in 2009 from those who did not pay taxes, or did not pay the proper taxes. However, this makes a person wonder if that was the reason for the bill in the first place.
Mayor Bloomberg wrote a statement regarding these new bills. He said in it that he is trying to prevent generations of young adults from becoming smokers with this legislation. By increasing the smoking age to 21, we will help prevent another generation from the ill health and shorter life expectancy that comes with smoking," Bloomberg's statement read. New York City is not the first to set the tobacco age at 21, but it is the largest now. Needham, Mass. also has a smoking age of 21 and many other states and towns have raised the minimum age for purchasing tobacco products to nineteen. Bloomberg has also tried to ban sugary drinks in containers more than sixteen ounces but the Supreme Court overruled and threw the bill out.