Bahrain is one of the most exciting places in the world to visit, famously known for how water laps its shores and its wide petroleum economy. It features lots of remarkable tourist destinations and sceneries. So, are you planning to make a tour to Bahrain any time soon? This is the ultimate guide to an exclusive visit around Bahrain.You can obtain Bahrain visas at the airports and border stations which go at $13 or 5 dinar. This is however limited to citizens of various countries. You can purchase the visa online through the eVisa website or upon arrival as long as you are eligible.There are various places you can visit in Bahrain and have a time of your life.Adhari Park This park is located around the prominent Ain Adari, a freshwater spring, in the Zinj area. The place opened up to tourists in 2008. Adhari Park has eight outdoor and indoor rides for all people. It also features ten food outlets located at the Food Court, a Family Recreation Centre, coffee shops and an amazing outlet. It has ample parking space that can hold about 1200 cars.
The Bahrain National Museum
This is the largest public museum in Bahrain. It is also known as the National Museum of Bahrain. It is located along the King Faisal Highway in Manama. The complex comprises a rich collection of archaeological artifacts that give an in-depth explanation of Bahrain's history. It also houses artifacts that depict the lifestyle and nature of the island's past. The museum has an educational hall, cafeteria gift shop, laboratories and warehouses dedicated to parking and holdings.
The Bahrain City Centre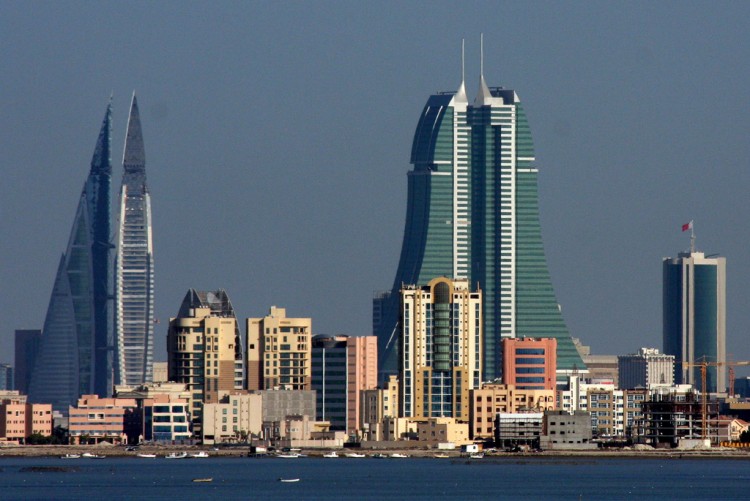 It is located in Bahrain's capital, Manama. It is the largest shopping mall within the country and offers other services such as leisure and entertainment. The complex has about 350 retail outlets that include the Carrefour Hypermarket. Magic Planet is an awesome family recreation and entertainment centre located within the mall. The place also houses Wahooo waterpark which is controlled by the climate and Cineco Cinema.
The Tree of Life
The famous tree is 9.75 meters high and about 400 years of age. It is positioned on top of 7.6 meters high sandy tell aged 500 years. It is the only tree that has grown in the area. There are many graffiti carvings engraved on the tree by tourists who visit this spot.
Al Areen Wildlife Park
This is one of the five major protected reserves in the country. It has a zoological park that contains Bahrain-native species of animals and plants. The Al Areen reserve features over 50 animal species, 100,000 planted trees. You need not worry about where to stay when you visit Bahrain. The country has many classic hotels which offer accommodation and other exemplary services.
Sheraton Bahrain Hotel
The Sheraton Hotel will ensure your visit to Bahrain is relaxing and memorable. They offer top notch hospitality and services meant to meet your needs. Sheraton meets your health and fitness needs through its ladies and gents' gym sections. It also features an outdoor swimming pool and a Jacuzzi for relieving yourself from extreme temperatures. For tennis lovers, the hotel has a big tennis court located on the rooftop. It also features a well-equipped business centre and wireless internet access from all areas. They provide an ample parking space, airport transportation at a certain fee and car rental services.
The Gulf Hotel
The luxurious 5-star hotel has a strategic location enabling you to easily access it from the Bahrain World Trade Centre. It offers exemplary services ranging from deluxe bedding in the spacious rooms, fitness classes and 15 restaurants. For relaxation purposes, there is a swimming pool designed in a lagoon style within the tropical garden. They also provide airport shuttle services at a charge.
The Ritz-Carlton
The Ritz-Carlton resort is set within landscaped gardens and few steps from the sea. The place has a tranquil atmosphere despite being close to the city. You get to enjoy the best cuisines and pay a tour around Manama easily due to its close proximity to the city. They also provide exclusive accommodations at amazing prices.
The Diplomat Radisson Blu Hotel
The 5-star hotel is located just few minutes from the Financial Harbour, the International Airport, banking and shopping districts. It features comfortable guest rooms that provide fulltime high-speed wireless internet access. The rooms are decorated in three different styles: Italian, Maritime and Classic.