Sri Lanka boasts to be the dream destination to most of the tourist from both local and global tourists. It is the most exciting and interesting places one can ever be. It has the most iconic, mind-blowing and awesome culture, nature and history to entice anyone that travels there. In case you want to explore the secrets of the world and experience one of the coolest adventures, then be on the move, pack and travel to Sri Lanka. The following thus are the top 5 iconic attractions of Sri Lanka.
Sigiriya Fortress
It is located in the North Central Province Sigiriya Fortress .This is considered one top iconic attraction in Sri Lanka. It boasts to have been recognized by the UNESCO as one of the world heritage site. The famous King Kissapa built his kingdom on top of this awesome rock late in the 5th century. Sigiriya should be at the top of the list of must see destinations in Sri Lanka.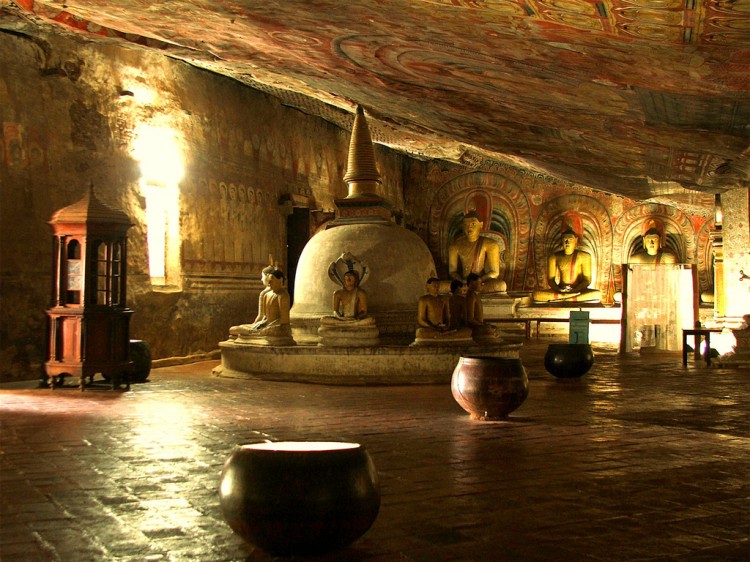 The Dambulla Cave Temple
This old Buddhist temple is one most outstanding and iconic attraction in Sri Lanka. It has other adjacent caves and colored statutes carved around the various ancient rocks. These carvings were done approximately 2000 years ago. The various caves in this place are taken as the spiritual site for the Buddhists. When here, tourists are to take off their shoes and avoid wearing any short piece of clothing. This is taken as a sign of paying respect to the spirits and the temple. Being in this place will make you feel like you are fully immersed in a world of spirits. The Dambulla Cave is one must visit iconic destination of Sri Lanka.
Polonnaruwa
In case you would like to explore and experience the wonders of Sri Lankan history from the ancient times, Polonnaruwa is the ultimate place for you. King Vijayabahu declared and moved his capital to this place in 1070 AD. Polonnaruwa was also declared by the UNESCO as one of the world heritage sites. Many of the filming has been done in this awesome place. Moreover, you will also not miss the various statutes and paintings that have spiced up this place to be one ultimate iconic destination in Sri Lanka.
The Royal Gardens of Peradeniya
If you want to have the best hang out experience, Peradaniya Royal Gardens has all what it takes for this. In this place, you will feel like you are in another planet away from earth. At the entrance, you will find various local delicacies in the local bakery. Have a picnic lunch and enjoy the cool atmosphere like no other. It is without doubt that you will feel delighted being in such an awesome place.
The Minneriya National Park
Nature has a lot to offer in this park. There are herds of elephants and other wild animals to see in this park. Indulge in taking good photographs of them and keep a long life memory for them. Cultural triangle is at its proximity in this park. You will need to take some time to explore the whole attractions that this park offers.
Conclusion
Apply for a Sri Lanka ETA visa and get a chance to explore the above iconic attractions of Sri Lanka. There is everything for everyone to enjoy.