Have you ever been in a situation where you wanted to take a different kind of holiday, meet new people, explore new areas and spend more time outdoors, but just couldn't come up with something special? Renting an RV might be the thing for you. They are quite practical, provide enough room for you, your family, and things needed for the road. However, when it comes to any kind of road trips, things can get out of hand. Especially if you're a Breaking Bad fan. Jokes aside, if you've never been on a camping trip with an RV before, here's a list of things you might want to consider.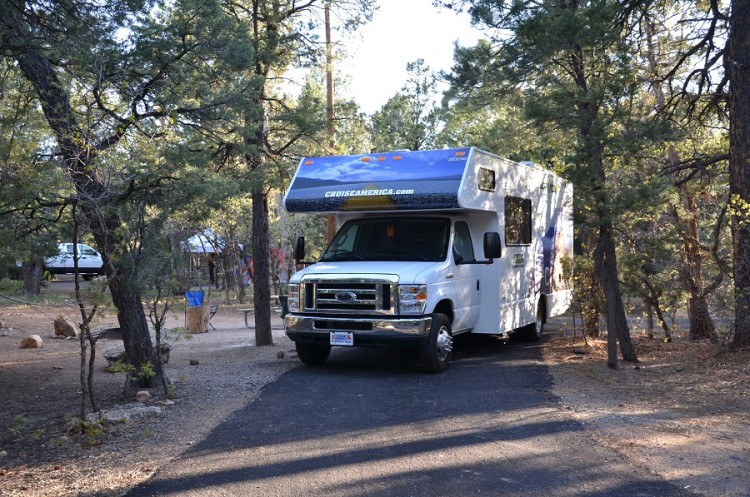 Sleeping Gear and Shelter
Aside from having an option to sleep in the RV, there's also an option of bringing your own camping gear, if you're of the type who likes to sleep in the open air. Bear in mind that this can a bit of an uncomfortable option and you should be equipped to protect yourself from various forces of nature, such as insects or unpredictable overnight weather changes. The most essential element of your camping gear is your tent, and do not forget to bring its poles, stakes and rope. Pack a sleeping bag, a hammock, or an inflatable mattress for a good night's sleep, as well as an air pump, blankets, sheets and pillows.
First Aid
Travel first aid kits should be prepared for yours and your family's safety. Almost everybody needs it at some time, and first aid kits can be basic and comprehensive (depending on your distance from professional medical help and your medical training). One can purchase a ready-made first aid kit in well-equipped outdoor retailers or chain store. On the other hand, making a first aid kit yourself is easy and inexpensive. Medical supplies that should make your first aid kit include bandages and band-aid strips, antiseptic wipes, compresses and sterile gauze, eye drops, aspirin, aspirin, antibiotic creams, insect repellent, scissors, tweezers, thermometer, and nail clippers. These kits are used for treating minor traumatic injuries, such as cuts, burns, strains, sprains, and stings. Choose to carry travel-size first aid packages for maximum portability, if you are to take short trips.
Trailer Equipment
More equipment will be needed if you are traveling with a trailer attached to your RV. Equip yourself with enough tools to be prepared for unexpected stops and malfunctions. Emergency road kit, electrical test light, jumper cables, fire extinguisher, spark plug socket, tire pressure gauge, hydraulic jack, wheel chocks, sewer and garden hose, and an electrical circuit checker should be stored in the RV. You should also have some expendable rubber gloves, motor oil, extension cords and light bulbs, batteries and flashlight, automatic transmission fluid, quality tool box, and motor oil. If you're planning for a longer trip, think of bringing some extra fuel onboard. You can easily find a spare diesel fuel tank for sale.
Kitchen and Hygiene Supply
Bring kitchen essentials like plates, cups, bowls, cutlery, thermos, coffee pots, bottle/cat openers, paper towels and scrub pads. This is all needed for cooking food and preparing essential nourishments – meals and drinks, for maintaining high levels of energy. Also, just because you are setting into the wild, does not mean that you should neglect your hygiene. Bring a toothbrush and toothpaste, dry shampoo, antibacterial soap, razor blades, bath towels, and other needed toiletries.
Additional Accessories
Apart from these essentials, you should consider bringing some accessories for orientation and entertainment. You may find a video camera useful for a camping trip (with reserve batteries or portable charger), maps and guidebooks, binoculars, cell phone, pocket knife and a radio. Bring some board games to keep you entertained during resting hours. Be sure to bring a waterproof jacket or a raincoat if the weather forecast warns on occasional rainy showers.
RV trips can be a source of great fun and adventure, conquering new grounds and meeting new people along the way. The list of essentials will depend on the trip's duration, so take some time to plan it out carefully and write everything down. Have fun and safe travels!