If you are getting married soon but you haven't found the right hairstyle and you are looking for some inspiration, read on!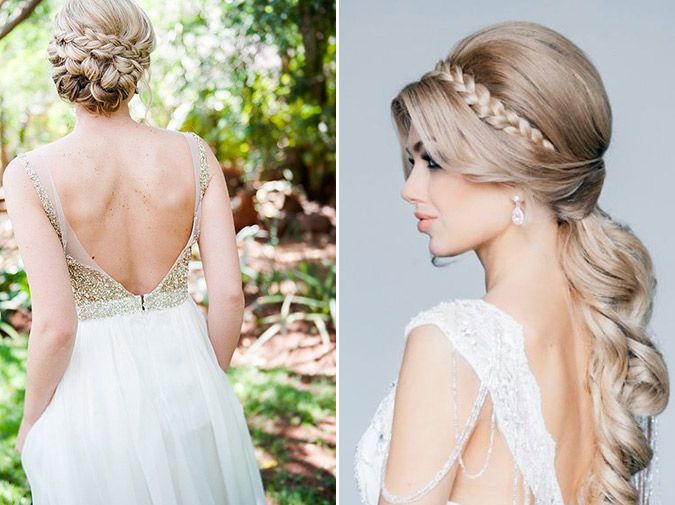 What's Hot in the World of Bridal Hair this Spring?
Straight, smooth and sleek: this look is ideal for this time of year, as you are less likely to suffer from any unwanted frizzing. To ensure you look your best, however, you'll want to make sure you get any split ends trimmed, and if you really want your hair to wow, why not add a sparkling tiara or hair clip for some extra glam?
Add a floral element: spring is the perfect time to incorporate some beautiful blooms into your wedding and this includes your hair. Whether you opt for a subtle garland or a more dramatic flower crown, you are guaranteed to make heads turn with hair laced with colourful blooms. You might want to think about matching your flower crown to your bouquet, and if you are concerned about the flowers slipping, just add in some bobby pins for a reassuring amount of security.
Stunning curls: curls are a classic bridal look, whether you decide to go for loose waves or the sort of retro curls seen on screen sirens of the 40s and 50s.
Embrace your bohemian side: a bohemian hairstyle is always fitting for a spring wedding, especially if you want a relaxed but effortlessly beautiful look. This can be achieved through the use of plaits, a helping of flowers, and artfully tousled waves.
Re-enacting Rapunzel: Rapunzel's style is delightful for a spring wedding and can give you that radiant fairytale princess look. It can be achieved by keeping your hair loose and long but with pretty side plaits, or by extending your length with some skillfully applied hair extensions.
More Bridal Tips and Tricks
To find out more about how to find the perfect hair 'look' for your big day, check out: www.theknot.com/content/spring-wedding-hair-tips
Capturing it on Camera
No bride wants to be without a skilled wedding photographer on her wedding day. If you are looking for a Hampshire wedding photographer simply click here to contact an expert wedding photographer.
With all these gorgeous bridal hairstyles to choose from, you won't want to forgo the opportunity to capture your radiant look on camera!