Most people prefer wall mounts over floor TV stands. With the new technology, LED and LCD TV screens are the latest type of TVs. These are slim, flat TV monitors that can either be mounted on a wall or floor stand. As you shop for a smart TV, you need to think of where to place it in your home or office. The most stylish way is to mount it on the wall. There are different types of wall mountings. Here are things you should consider to find the ideal wall mount.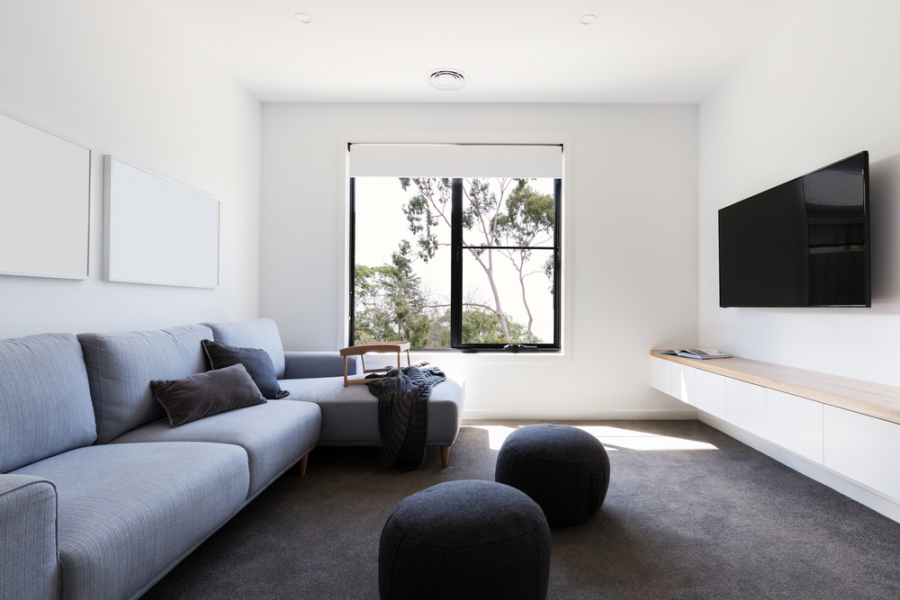 Size of your TV
The size and weight of a TV screen determines the size of the wall mount. Although flat screens are slim, they vary in weight. Choose a mount that will comfortably hold the TV screen. Size is the other factor. A wide TV screen requires a wide TV mount.
Position of the TV screen
Different wall mounts hold the TV screen in different positions. One type of wall mount is the low-profile mount. This mount holds your TV screen in one position like a picture frame. You cannot move the screen, as it is permanently fixed to the mount. There are also tilting TV mounts. This enables you to move the TV screen up or down. It is perfect when you want to place your screen at a higher level. You can tilt the TV screen to an angle you can comfortably view from your seat.
The other type of TV mount is the tilt and swivel mount. This allows you to tilt and swivel the TV screen to either the left or right side. With this mount, you can position a TV screen in a corner and tilt and swivel it until the best viewing angle and position is achieved. When looking for a TV mount, make sure that it offers the best watching experience.
Consider where to place cables
A wall mount can only support a TV monitor. Where will cables connected to the screen be placed? Choose a TV mount that offers a solution for the cables. You may need the assistance of a technician to professionally mount the TV on the wall.
Taking these factors into consideration, you can easily decide on the best TV display mount. It is advisable that you choose a quality TV mount from a reliable and well-known retailer. For businesses, there may be a need for more than one TV mounting for presentations. In case you have more than one presentation to display at the same time, you could buy two TV mountings, or simply rent another. Whether you buy or rent, make sure that the TV mounting you choose meets your presentation or viewing needs.