With under a year to go before the start of the FIFA World Cup in Russia, it's fair to say the build-up has been clouded by numerous controversies.
Politics, hooliganism, human rights issues, doping – there's been plenty of problems for organisers to contend with.
Read on for our 10 things worth knowing about the 2018 World Cup.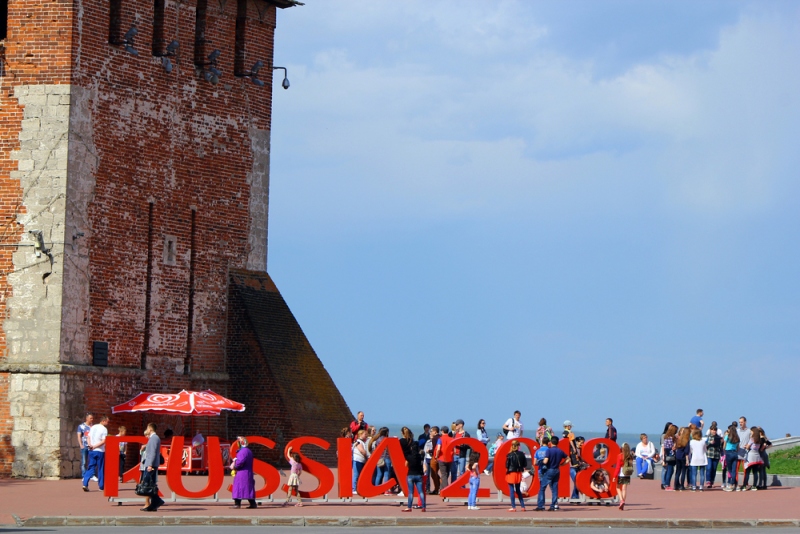 Beware of hooligans
Euro 2016 in France was marred by violence involving Russian hooligans, and threats of more have already been issue ahead of next year's tournament.
England's qualification will be music to the ears of thugs intent on causing mayhem, so it will pay to be vigilant both inside the stadiums and around the various host cities.
Pay attention to local laws
As with many countries around the world, Russia has many laws that visitors won't be subjected to in their homeland.
If you're planning on using your Casino Deposit Bonus there are only four regions in Russia where land-based gambling is permitted.
Slave usage sparks human rights fears
Rumours that Russia had used North Korean 'slaves' to help build the World Cup infrastructure were predictably denied, but FIFA President Gianni Infantino wasn't convinced.
In response to a report by Norwegian football magazine Josimar, Infantino wrote to four Nordic football associations confirming there was "strong evidence" of North Korean workers on site in St Petersburg.
Despite Russia's denials the damage was done, resulting in a significant increase in monitoring procedures.
Futuristic stadiums experiencing problems
Russia is spending around $15 billion on the tournament, with much of that going towards stadium building and redevelopment.
The Zenit Arena in St Petersburg has suffered numerous problems with its pitch, while there have been a range of issues elsewhere.
Brazil 2014 kicked off with some unfinished stadiums, although it's unlikely that will happen in Russia.
The Putin factor
Barely a day goes by where Russian President Vladimir Putin isn't in the news and he's sure to be even more visible as the tournament approaches.
With the 2014 Sochi Winter Olympics tainted by what was described as 'state-sponsored doping', Putin will undoubtedly be under intense scrutiny before and during the World Cup.
Keep it clean
The scandal over doping led to calls for Russia to be stripped of its right to host major sporting events.
However, it was allowed to keep the Confederations Cup and that passed without any instances of doping, so hopefully the World Cup will continue in the same vein.
Expect on-field controversies
World Cup tournaments rarely pass without some form of controversy on the pitch.
England's disputed winning goal in 1966, Diego Maradona's 'Hand of God' moment in 1986 and Zinedine Zidane's infamous headbutt on Marco Materazzi in 2006 are legendary World Cup moments, and there will undoubtedly be a major talking point in Russia.
Racism will probably rear its head
Russian football has long been marred by racism from fans. Monkey chants and bananas being thrown onto the pitch are amongst the unsavoury incidents seen at Russian stadiums in recent times.
FIFA disbanded its anti-racism task force In September last year saying the problem had been solved, but time will tell if that is the case.
The Russian team is struggling
Russia struggled at Euro 2016 and they fared little better at this year's Confederations Cup.
A successful host nation often adds to the atmosphere at the World Cup, but time is running out for the national side to get its act together.
Top nations should dominate
Since 1930 there have been 20 World Cups and only eight nations have ever lifted the trophy.
Brazil have won it five times, with Germany and Italy claiming four apiece. Uruguay and Argentina are two-time winners, while England, France and Spain have each won it once.
Expect the 2018 winners to come from that select group of teams.